Chaldal Year in Review 2021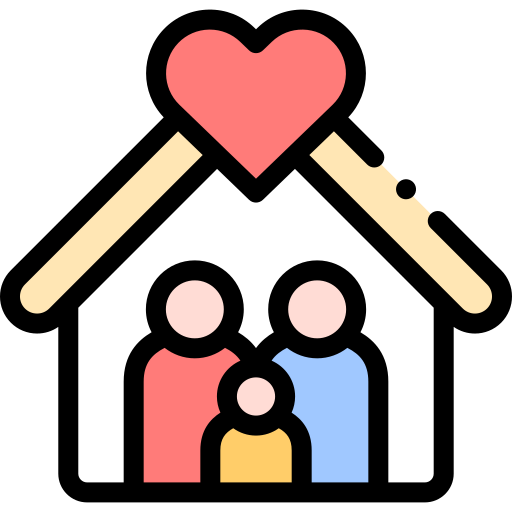 1,000,000+
Family Served
In 2021, we served the communities from 7 cities of Bangladesh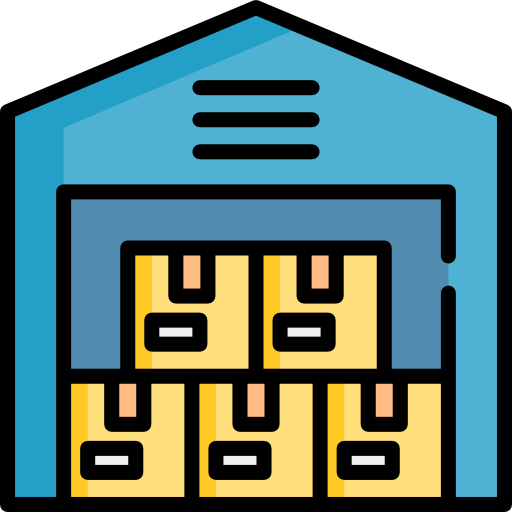 4 New Cities,
10 New Warehouse
We expanded our services in 4 new cities; a big year for Chaldal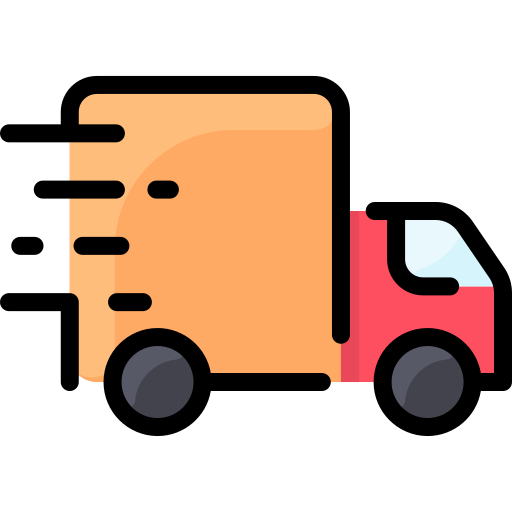 11,200,000+ KMs
Distance Traveled
The distance is equivalent to 14 trips from the Earth to the Moon and back.
2,700+
Chaldal Family members
In 2021, more than 1,000 people have joined the Chaldal Family.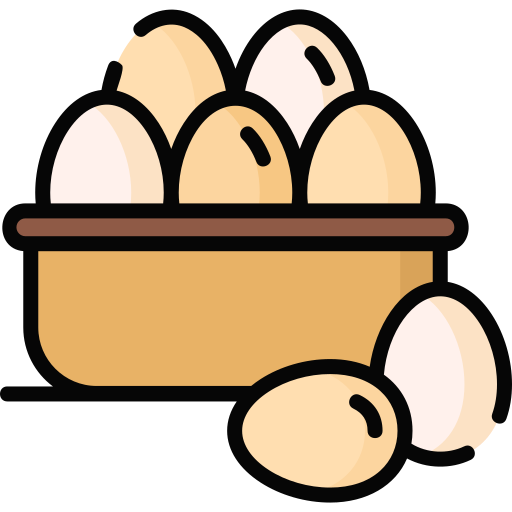 22,264,456 pcs of
Eggs delivered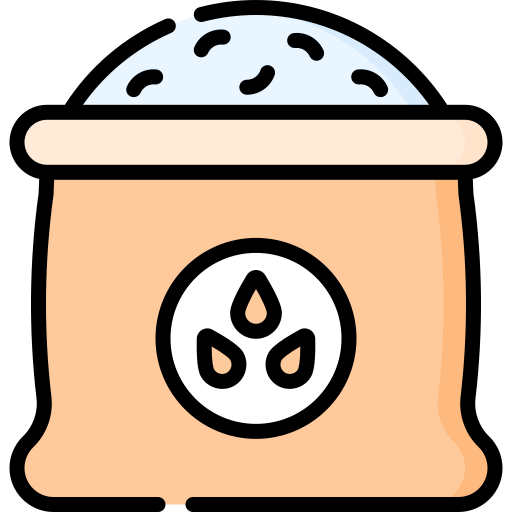 16,102,314 KGs of
Rice delivered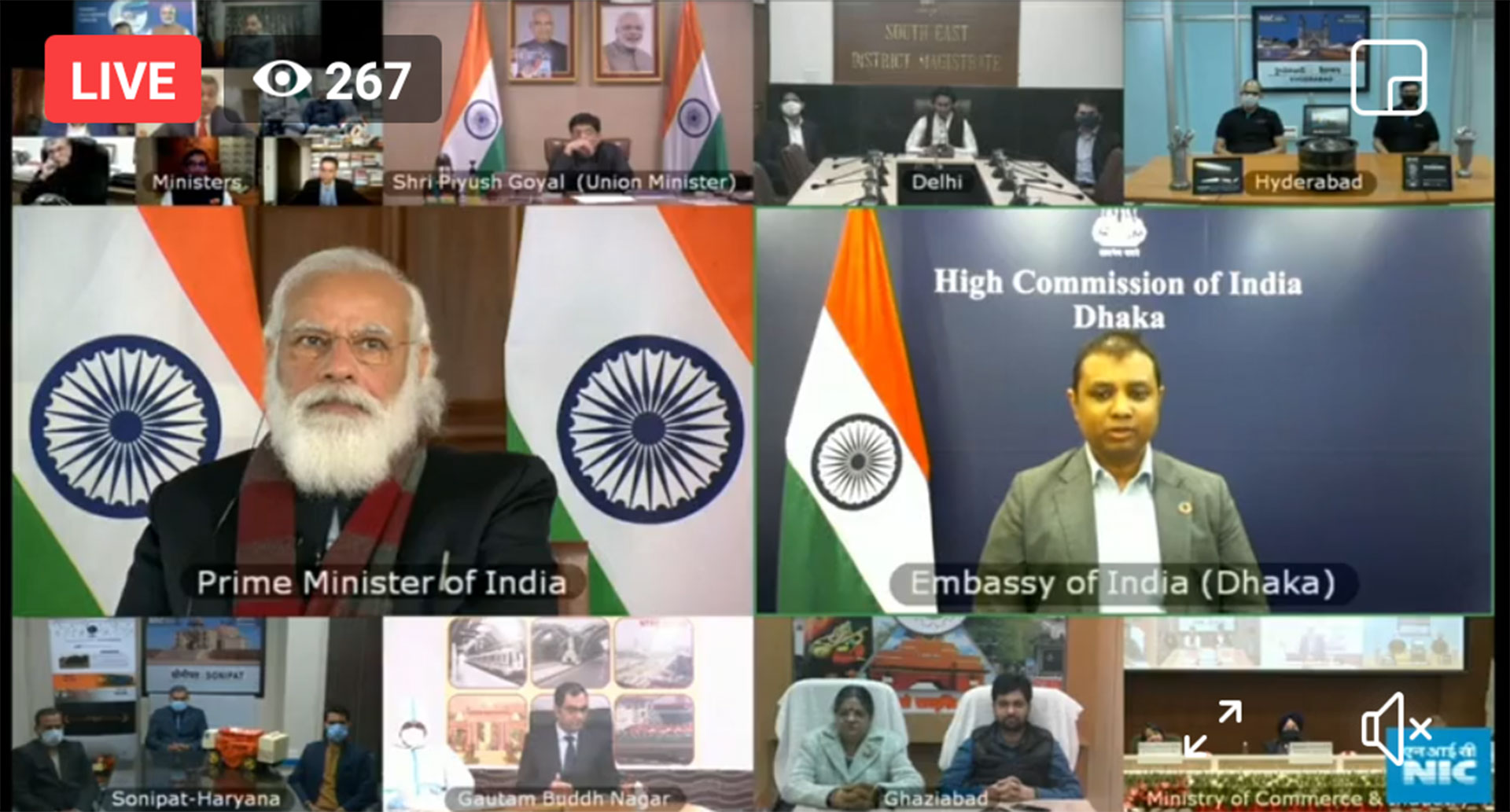 Attended Startup India International Summit 2021

16 January, 2021
CEO of Chaldal, Waseem Alim, attended the Startup India International Summit 2021. Waseem Alim spoke with the Honorable Prime Minister of India, Narendra Modi at the Grand Plenary Session - Prarambh of this summit representing Chaldal and Bangladesh.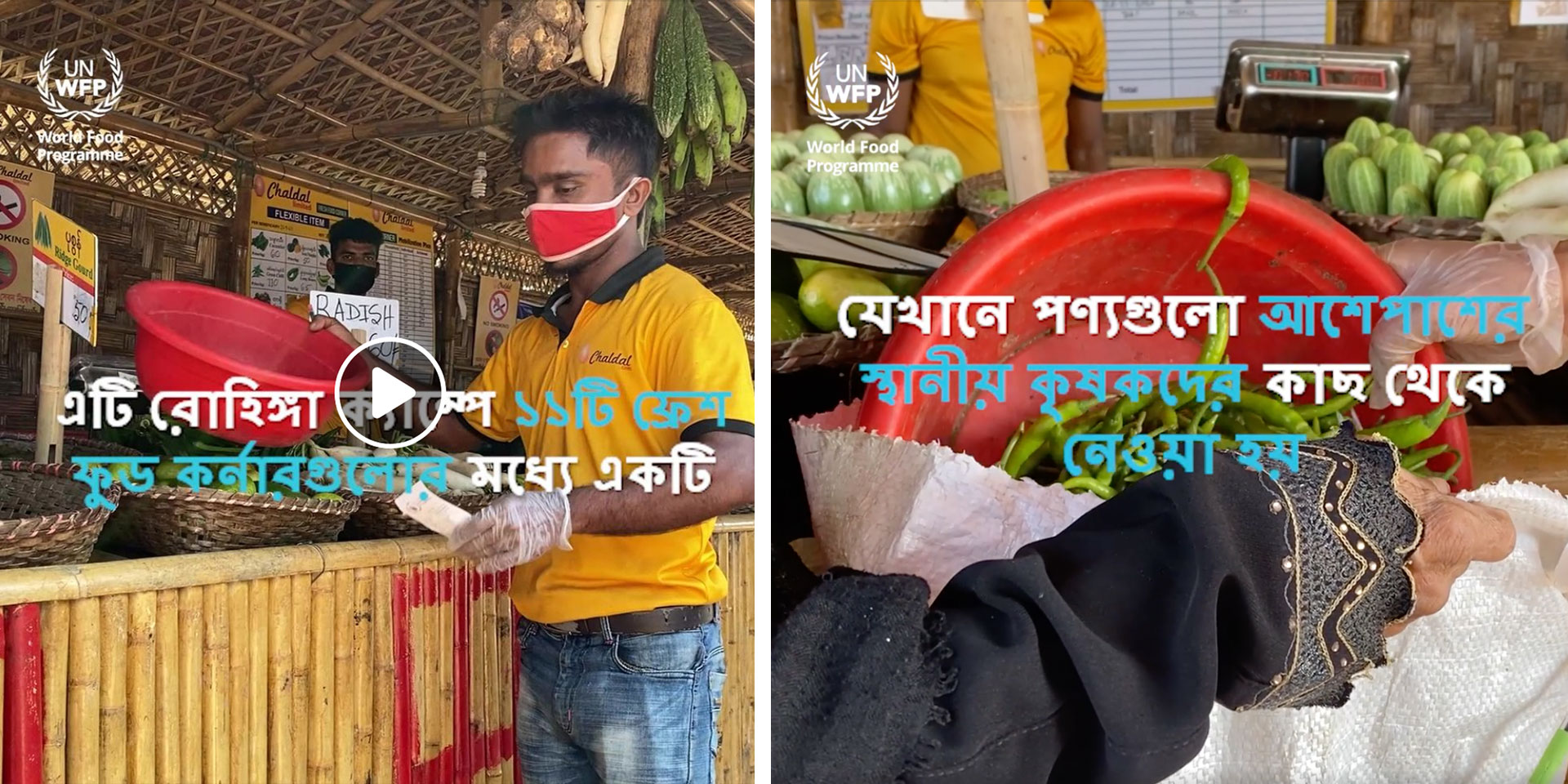 Featured by World Food Programme

10 January, 2021
In affiliation with the World Food Program (WFP), Chaldal is working to feed 30,000 Rohingya families every month at Cox's Bazar and helping promote local business and boost the local economy.
---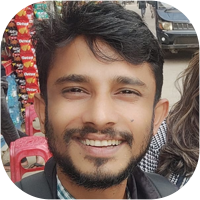 Working with WFP on the frontline of the humanitarian task at Cox's Bazar to feed and provide nutrition to the Rohingya people is a big honour for me. It's really rewarding to witness how this massive activity helps the local communities in various ways.


--
Saif Sagar
Assistant Director, Sourcing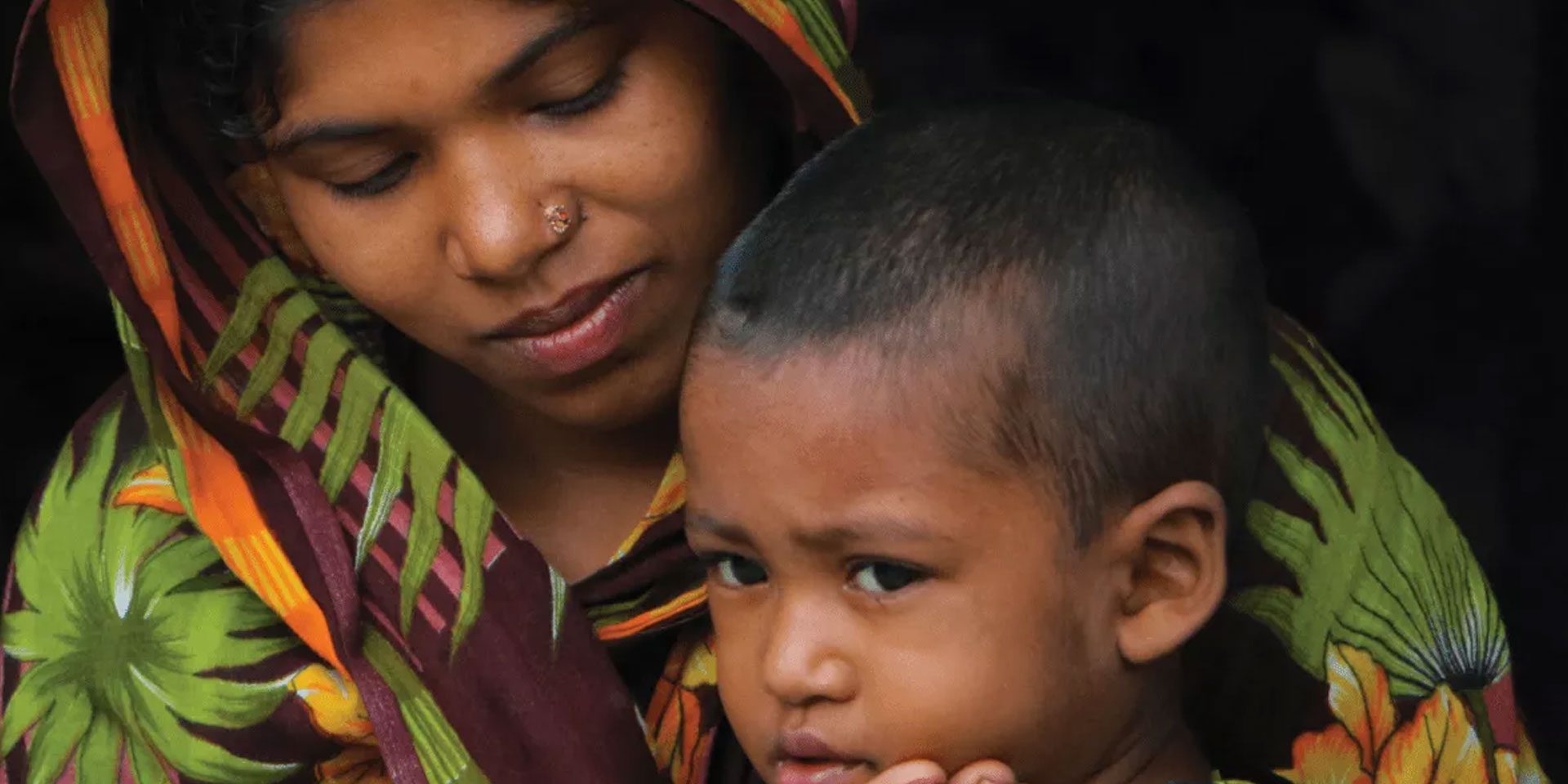 Blanket Donation Project

January, 2021
As part of Chaldal's disaster management response, the company delivered blankets worth more than ৳35,000 to the underprivileged in Dhaka, Barishal, and Rangpur.Various donors provided assistance for those in need of winter necessities.
---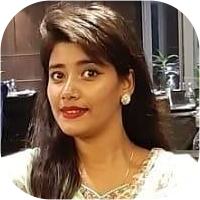 I am delighted that I was able to be a part of this program to assist those in need during the tough winter months.


--
Jannatul Nayem Pinkey
Assistant Director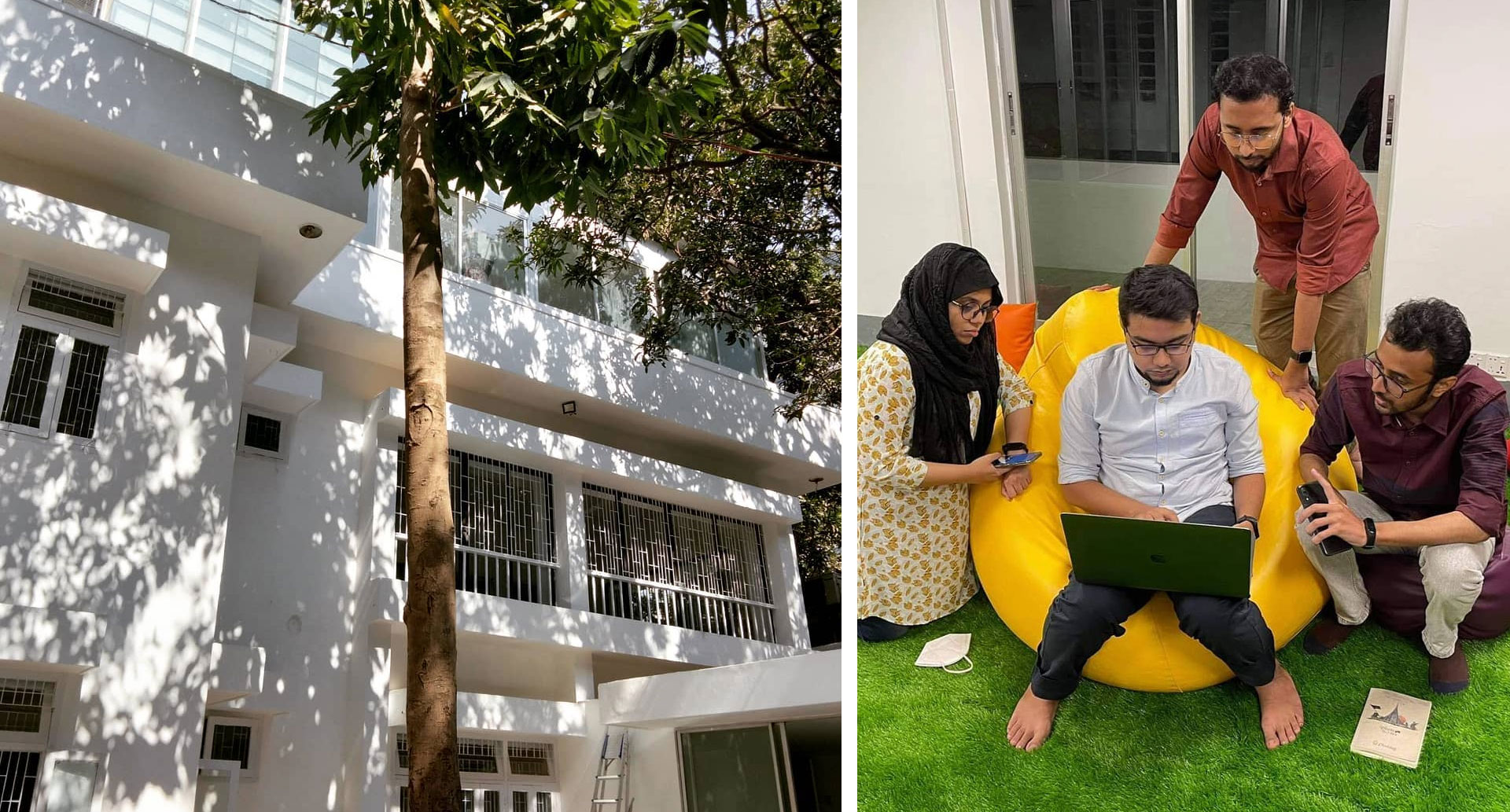 New Headquarters

1 February, 2021
Chaldal began operations from its new management office, Whitehouse. Before moving operations to this new address, Chaldal used to operate from their previous office- K25.
---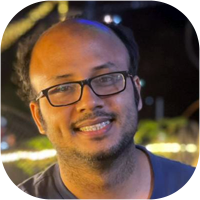 It was one of the most challenging tasks to get started in a very short period of time. Moreover, we had to deal with some unexpected external obstacles that made this new beginning interesting.


--
Kamruzzaman Sabuj
Deputy Director, Maintenance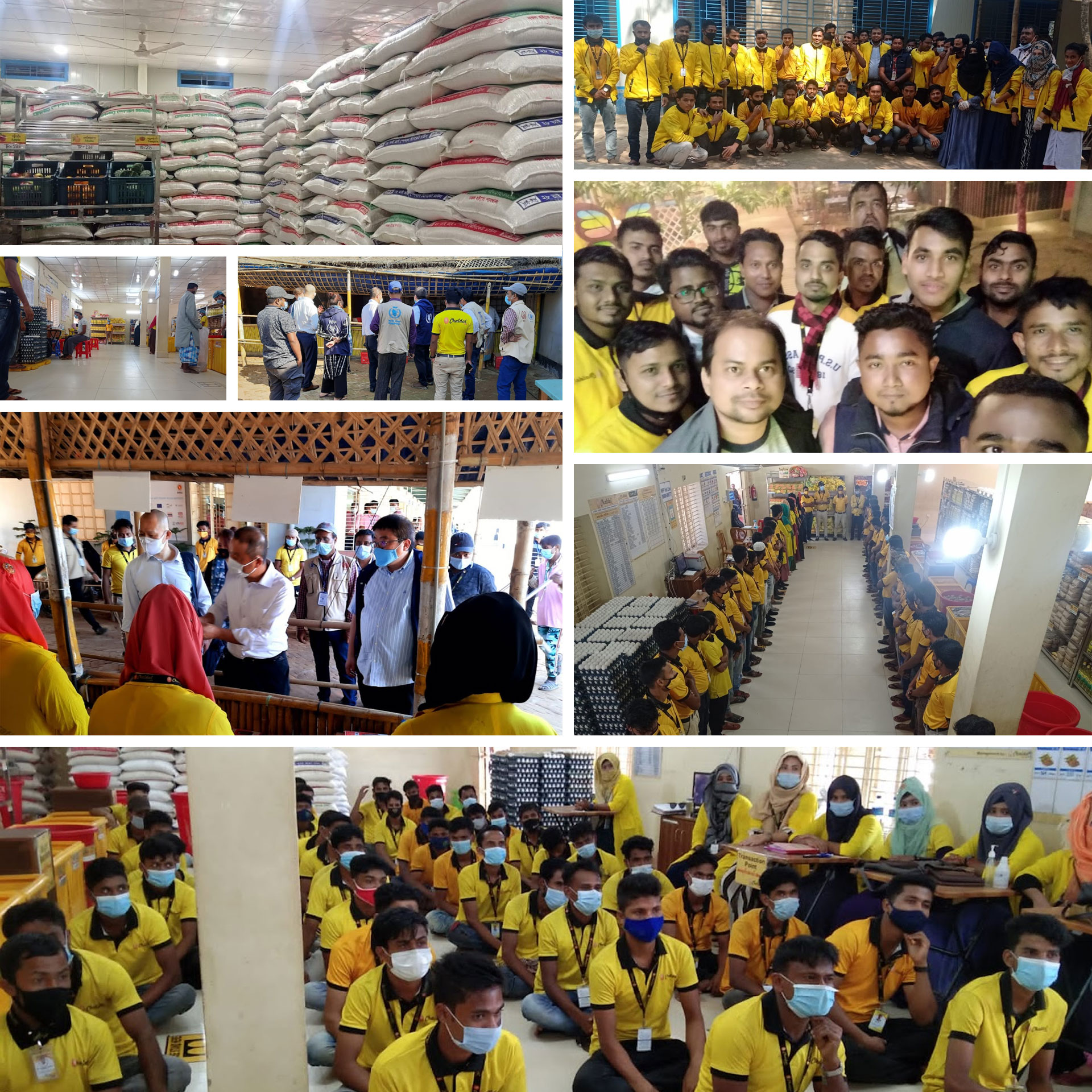 Anniversary of WFP CXB Project

3 February, 2021
Operating under the World Food Program and monitored by RRRC, the Chaldal CXB project aims to provide food assistance to refugees. Chaldal was able to serve approximately 20,000+ families from three outlets inJamtoli, Lambashia, and Hakimpara, and two warehouses in Kutupalong and Hakimpara, staffed by 195+ employees.
---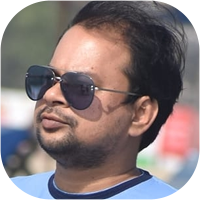 Chaldal is really proud to be a part of this remarkable and impactful project. From the very beginning, Chaldal has taken an active part in different humanitarian projects.


--
Nayef Ahmed Chowdhury
Executive Director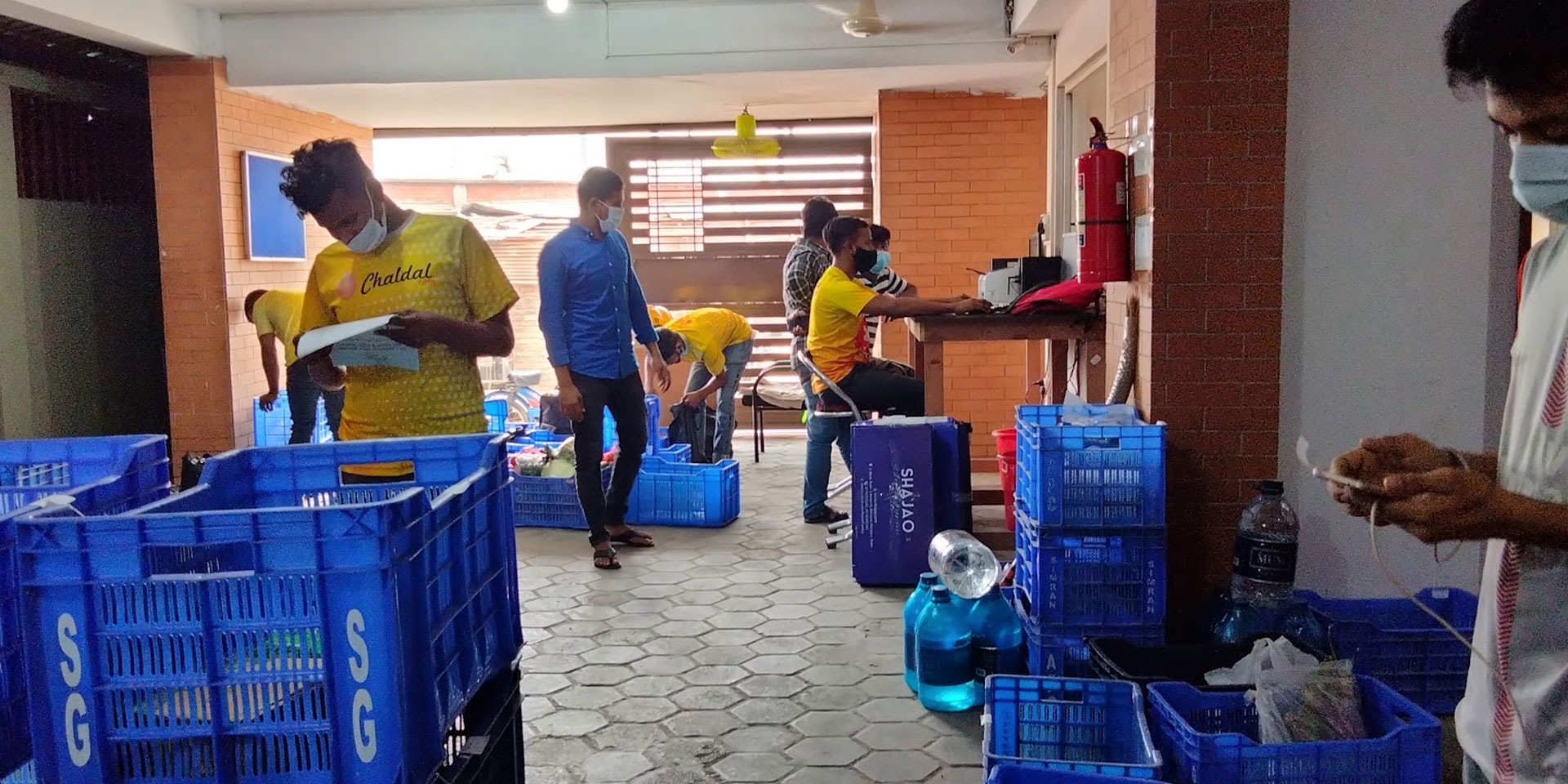 1st Order Delivered from the Nikunja Warehouse

10 February, 2021
Chaldal launched a brand new warehouse in Nikunja to serve the communities of Nikunja, Khilkhet, Airport, Bashundhara R/A, and adjacent areas.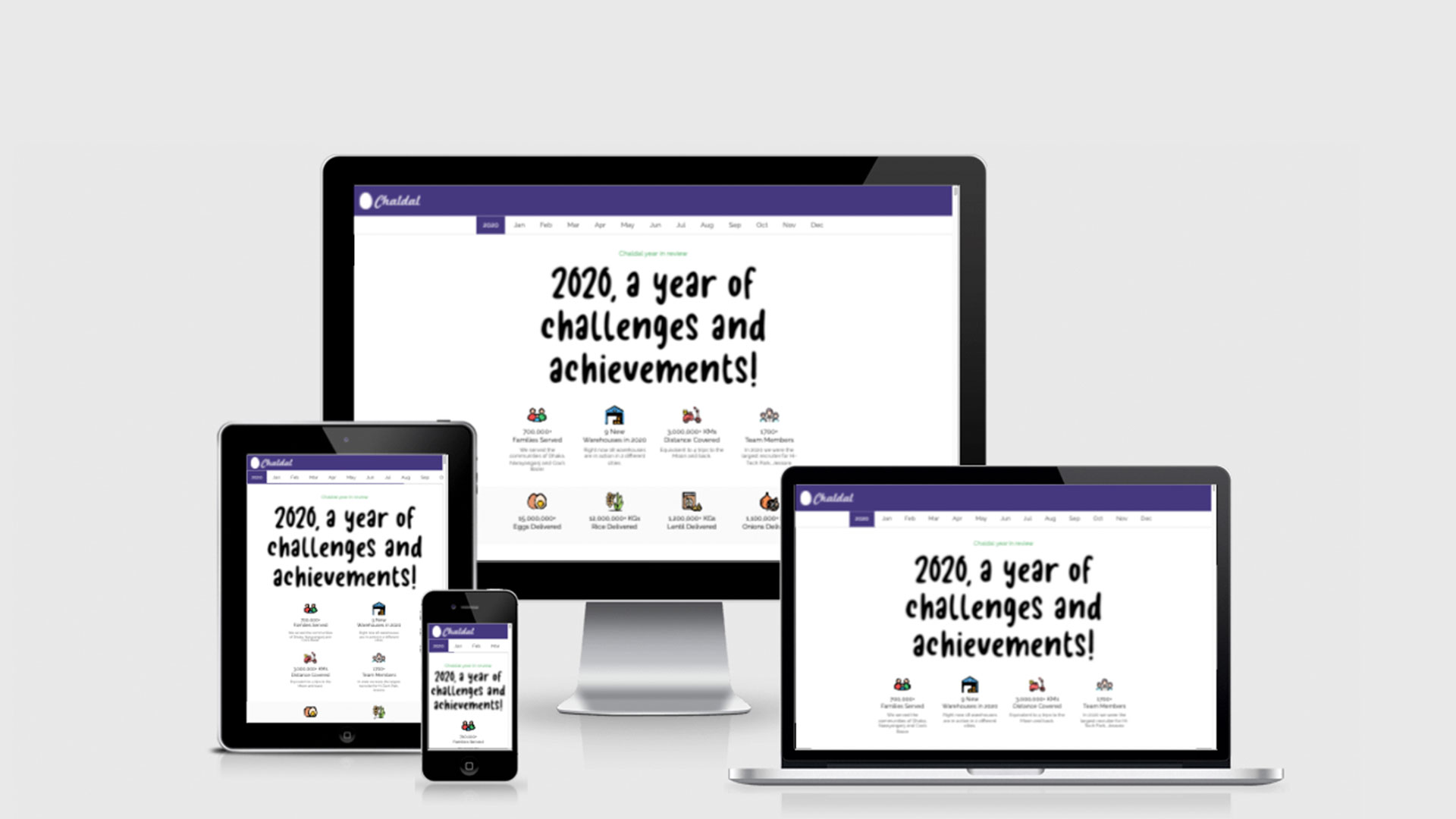 Launching of Chaldal Year in Review 2020

10 February, 2021
Chaldal is like an iceberg, very little of our activities can be seen from outside. The idea of this yearbook was developed with an aim to showcase a glimpse of our daily activities. 2020 was a tough year for the whole of mankind. There were many challenges, as well as achievements. The yearbook was published as a public archive of Chaldal's yearly activities and 2020 was the series' debut edition.
---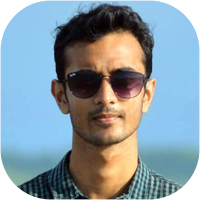 Working with this yearbook project was fun. Though I'm working with Chaldal for a long time, there were many stories of 2020 I didn't know.


--
Ashiqur Rahman Rifat
Software Engineer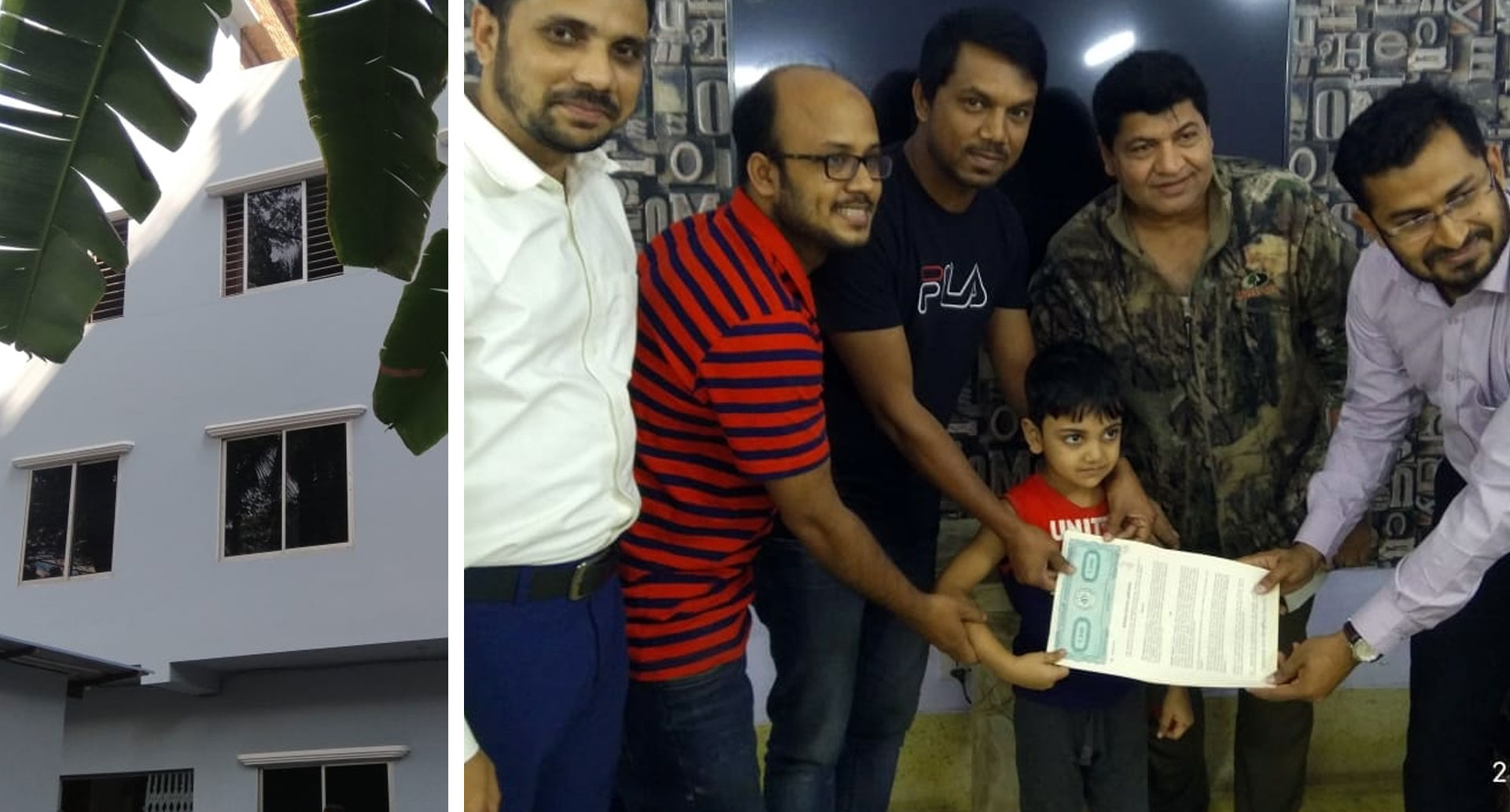 Agreement Signing for the 1st Warehouse at Chattogram

17 February, 2021
An agreement was signed by Chaldal to establish the 1st warehouse of Chattogram, the second-largest metropolitan city in Bangladesh. This was one big step in Chaldal's nationwide expansion program.
---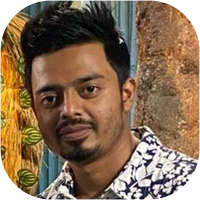 I am pleased to be a part of one of the significant steps toward Chaldal's expansion strategy and working for Chaldal's growth.


--
Shahriar Rubayet
Assistant Director, Maintenance
Most Consistent e-Commerce in Bangladesh Award

26 February, 2021
We are proud to be announced as The Most Consistent e-Commerce in Bangladesh as recognized by Channel-i.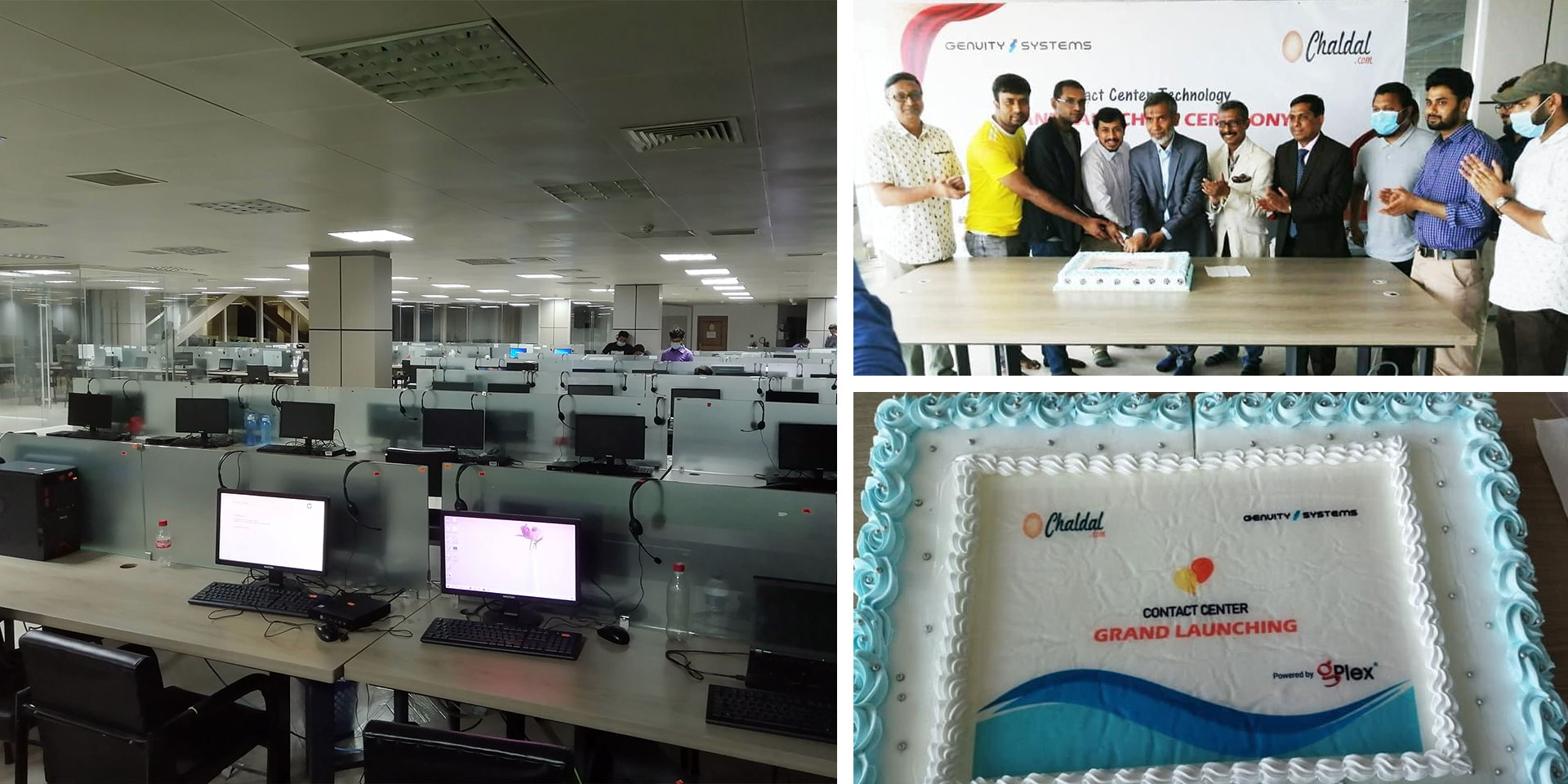 GPlex, the Contact Center Software, Launch

2 March, 2021
GPlex is the new software launched for the telesales department of Chaldal, bringing more efficiency to a team of almost 500 people. It has cut down call waiting times by 100% and the rollout is required to bring efficiency to the entire system. Launched in Chaldal offices in Jashore with Genuity Systems, GPlex is bringing a wave of change in how everything is done for the telesales department.
---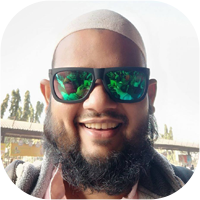 Incorporating the GPlex solution into our Telesales & Customer Support processes optimized the entire inbound & outbound call flow handling for us. This was a fantastic project to work on because it had a massive impact on our ROI & customer satisfaction.


--
Omer Sharif Ibney Hai
Head of Growth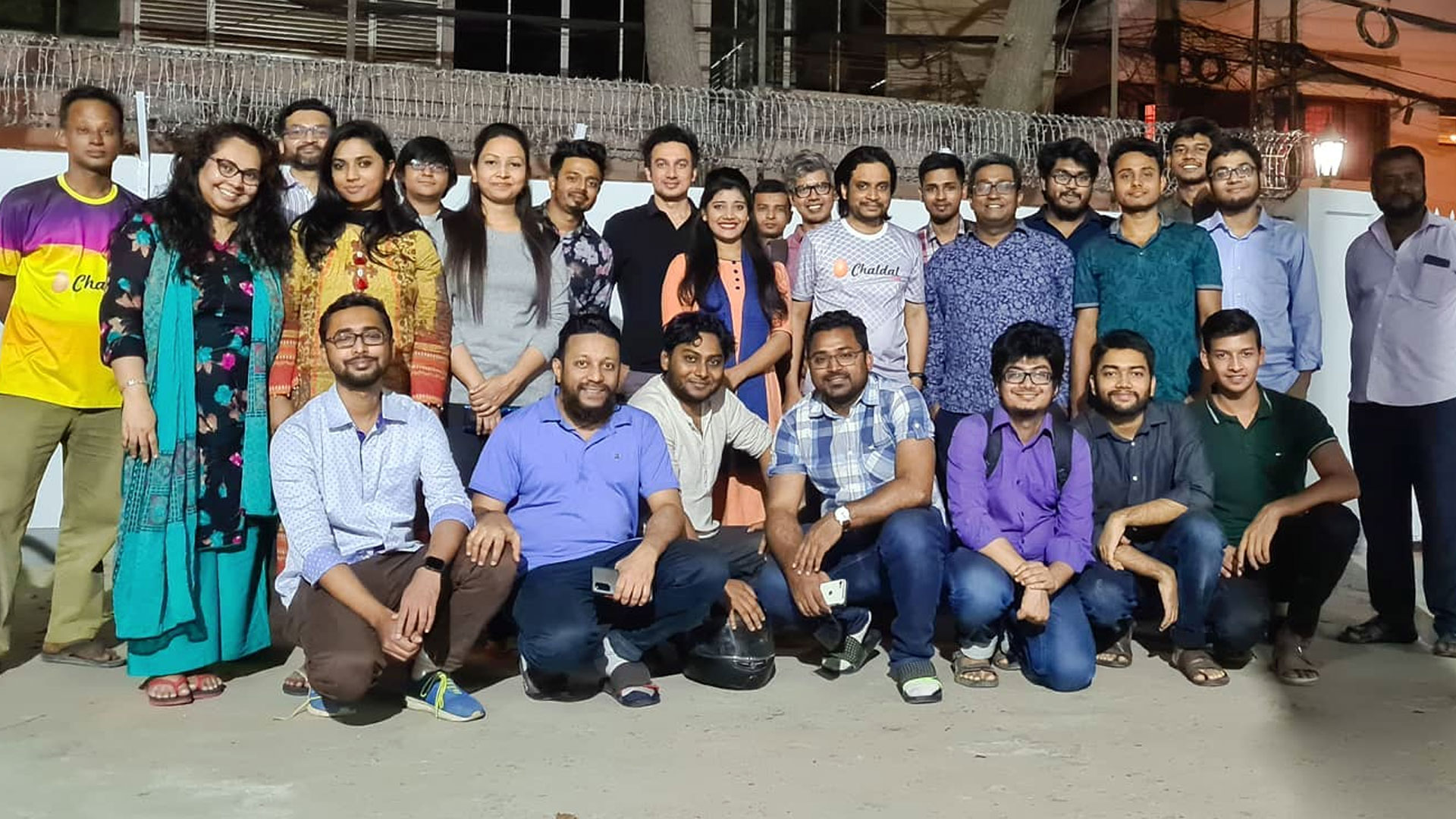 Employee BBQ Night

4 March, 2021
After a year of lockdowns and work from home for various departments, it was a long-awaited gathering with all management employees in Dhaka. There was music, scrumptious food, and sweets to celebrate the team.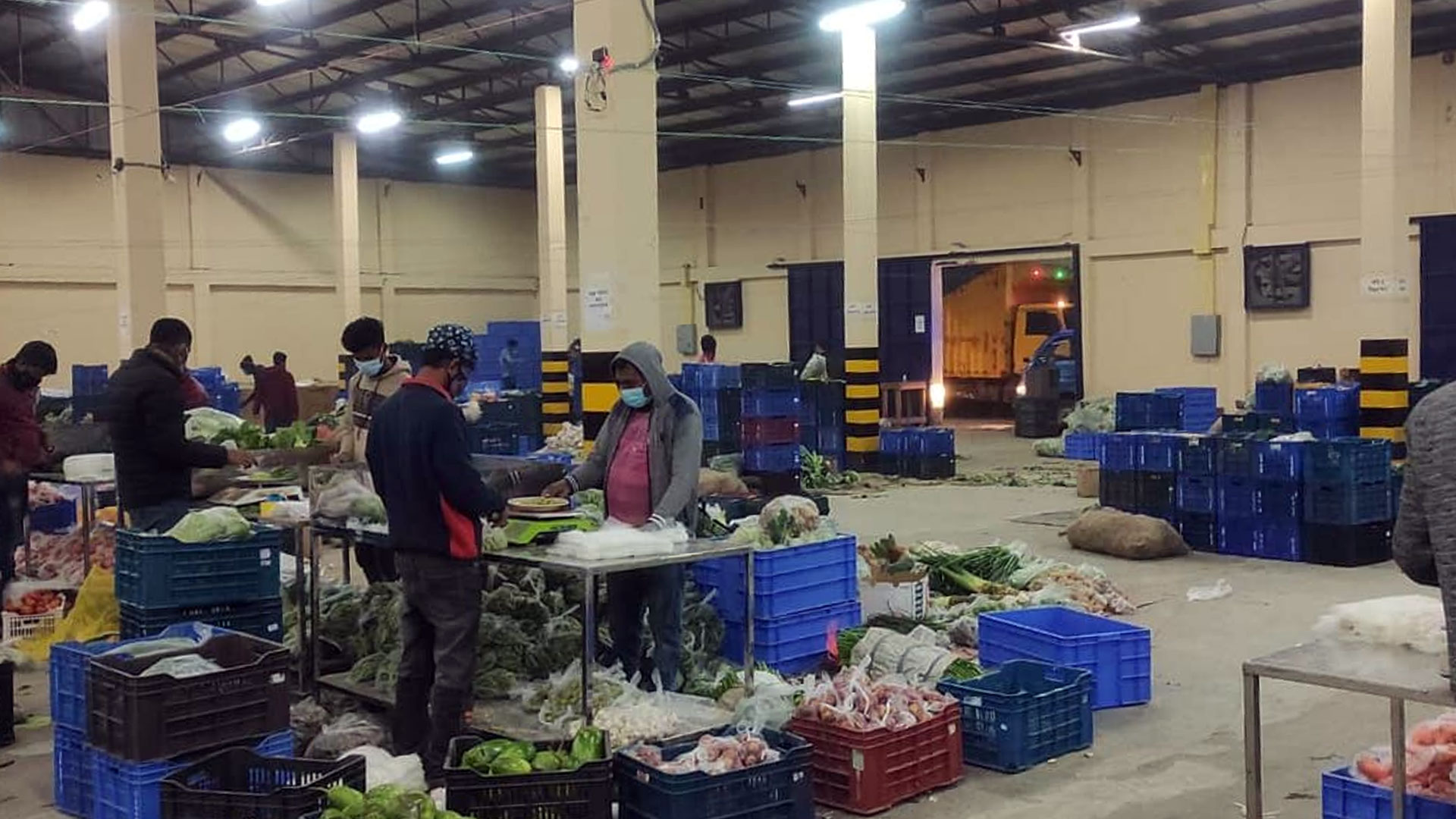 Restructuring Supply Chain Management

March, 2021
Supply Chain Management Structure modified the supply chain by introducing the vendor bidding process. Upon implementation of this process, the number and quality of vendors have increased rapidly resulting in a faster-moving supply chain.This advancement has boosted the availability of a wide variety of items, allowing customers to receive better service from Chaldal.
---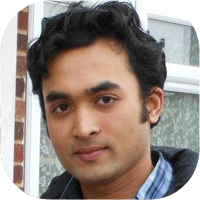 Working on Supply Chain Management Structure at Chaldal was an amazing experience for me because it had a direct observable impact on the company's overall supply chain.


--
Rashedul Hoque
Director, Process Improvement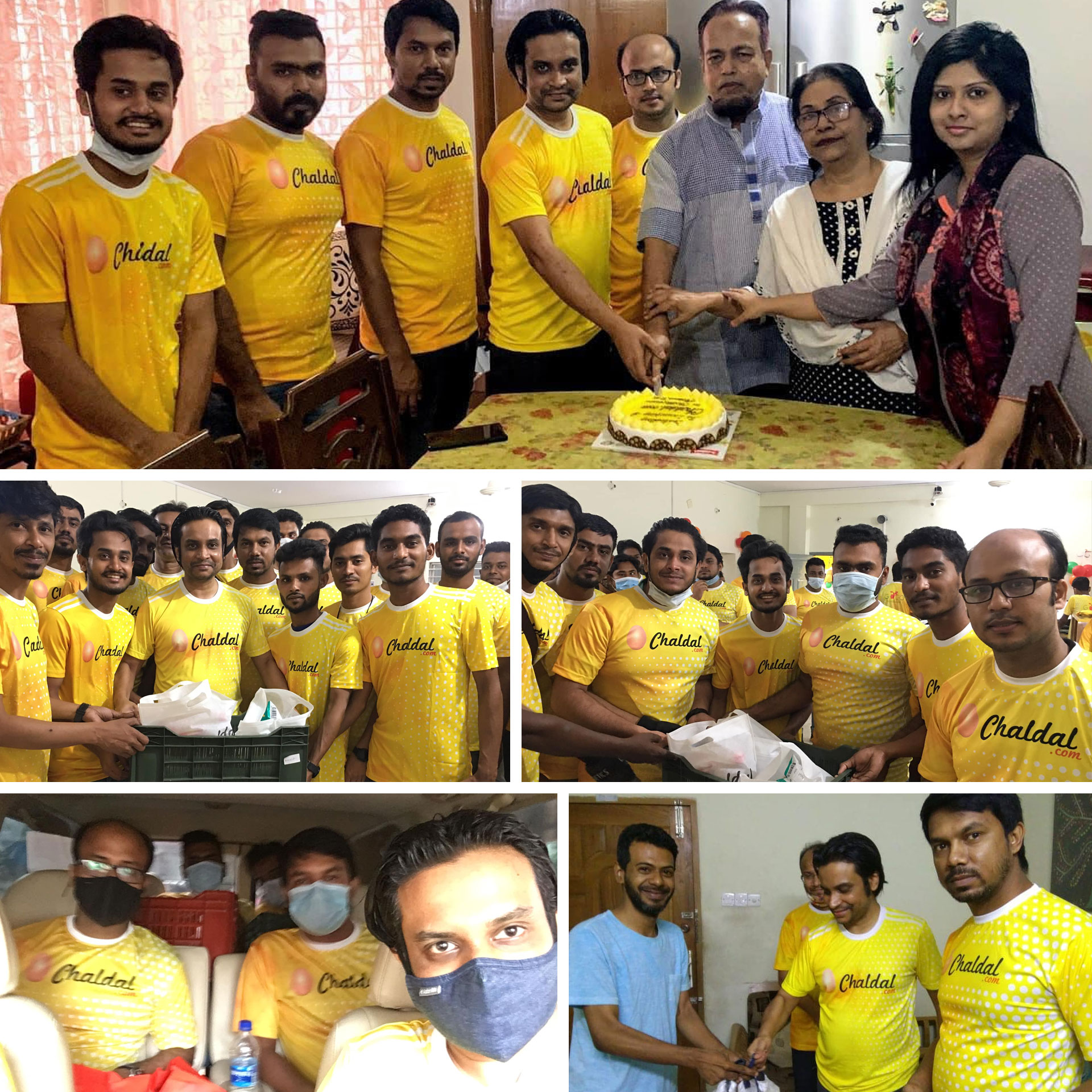 First Order Delivery in Chattogram

10 March, 2021
Launching in the second largest city in Bangladesh required a redesign and decentralization of our whole supply chain model. Chattogram can now be used as a blueprint for nationwide expansion of our services.
---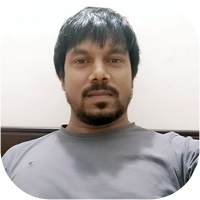 Being a part of this initiative and experiencing the rich culture, interests, and food habits of Chattogram residents- all while being able to serve them to make their grocery shopping easier- brought me tremendous pleasure.


--
Sumon Mallik
Director of Sourcing Operations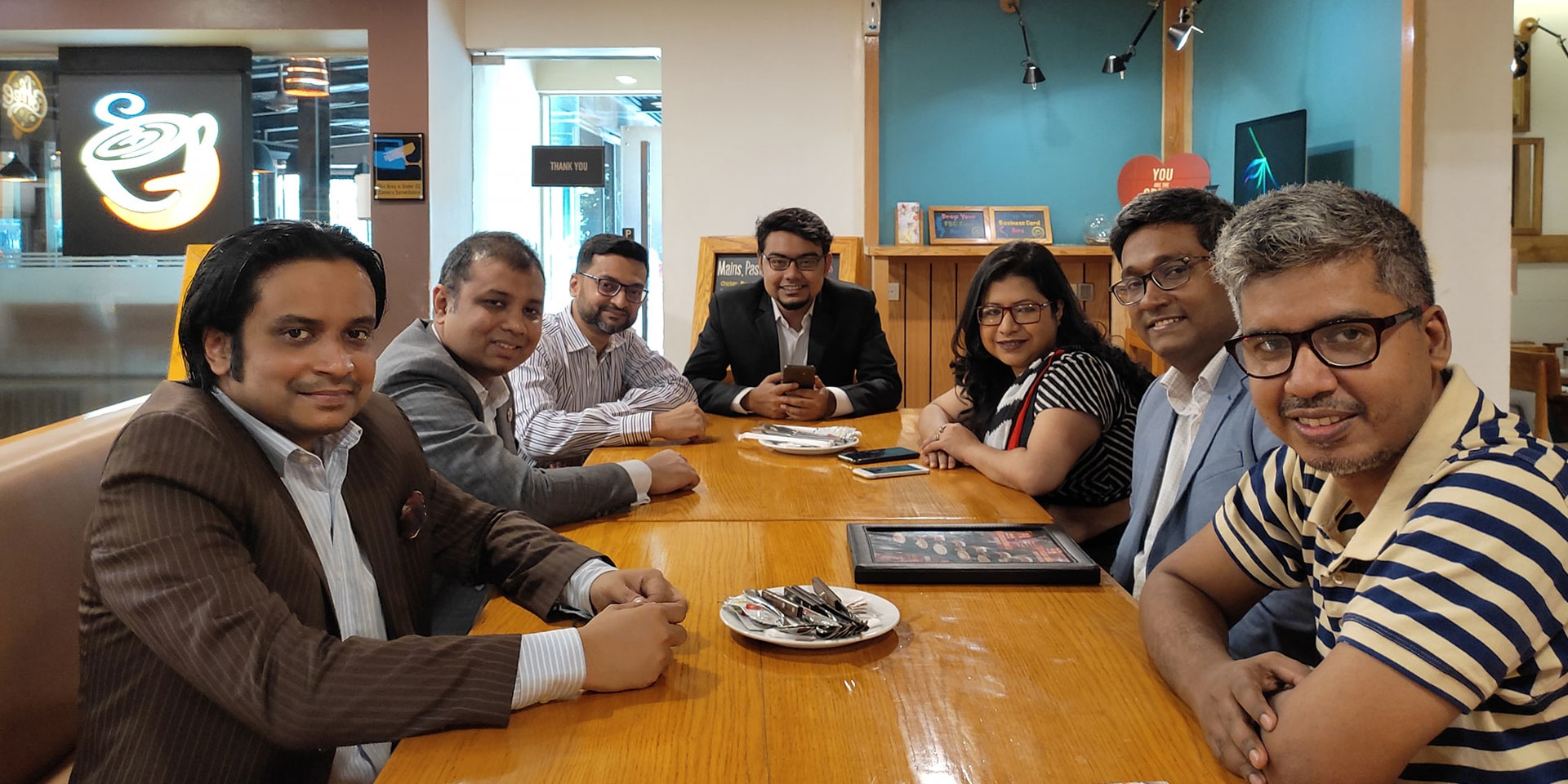 A Big Day for Chaldal Payments Team

16 March, 2021
After preparing some pile of documents, a small gathering for a celebration. A big milestone for the Chaldal Payments Team as they are getting closer to starting a brand new vertical for Chaldal.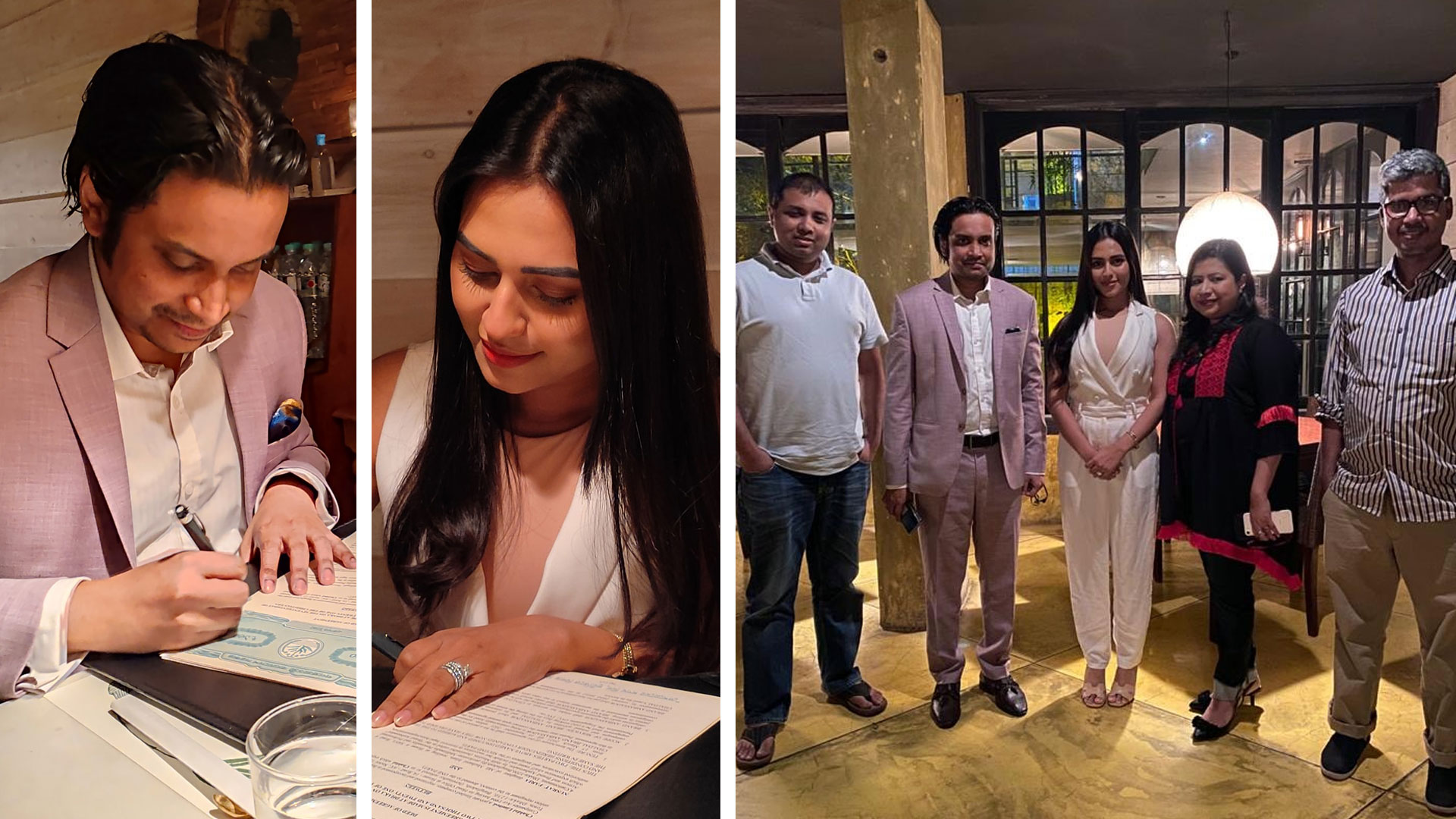 Nusraat Faria as First Brand Ambassador of Chaldal

17 March, 2021
Eminent actress Nusraat Faria signed an agreement with Chaldal to become the first-ever Brand Ambassador for the company, an impressive feat as we delve more into branding for the company. Nusraat Faria is a very influential media personality among the youth in Bangladesh.
---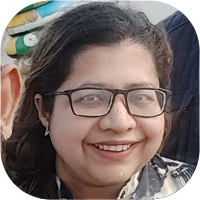 Bringing Nusraat Faria on board was a big learning process for us. This was the first time we started dealing with such a celebrity; the starting point of developing a new kind of legal framework.


--
Ishrat Jahan
Senior Director, HR, Legal & Compliance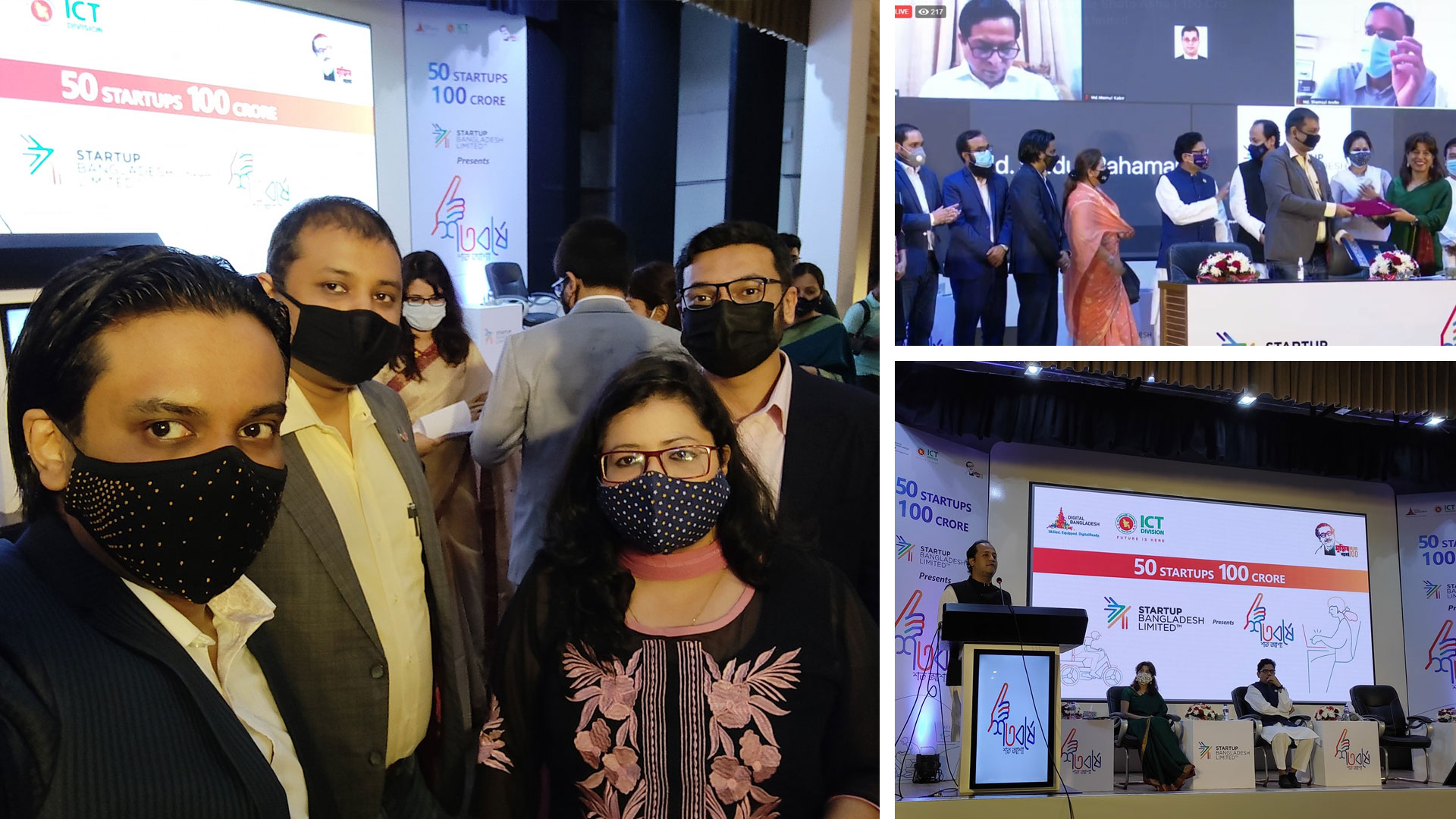 Investment from Startup Bangladesh

31 March, 2021
Startup Bangladesh, the flagship VC fund of the country's ICT Ministry, announced US$65 million in funding for 50 companies in Bangladesh. Called ShotoBorshe Shoto Asha, the fund's first round of investment went towards seven startups, including Chaldal.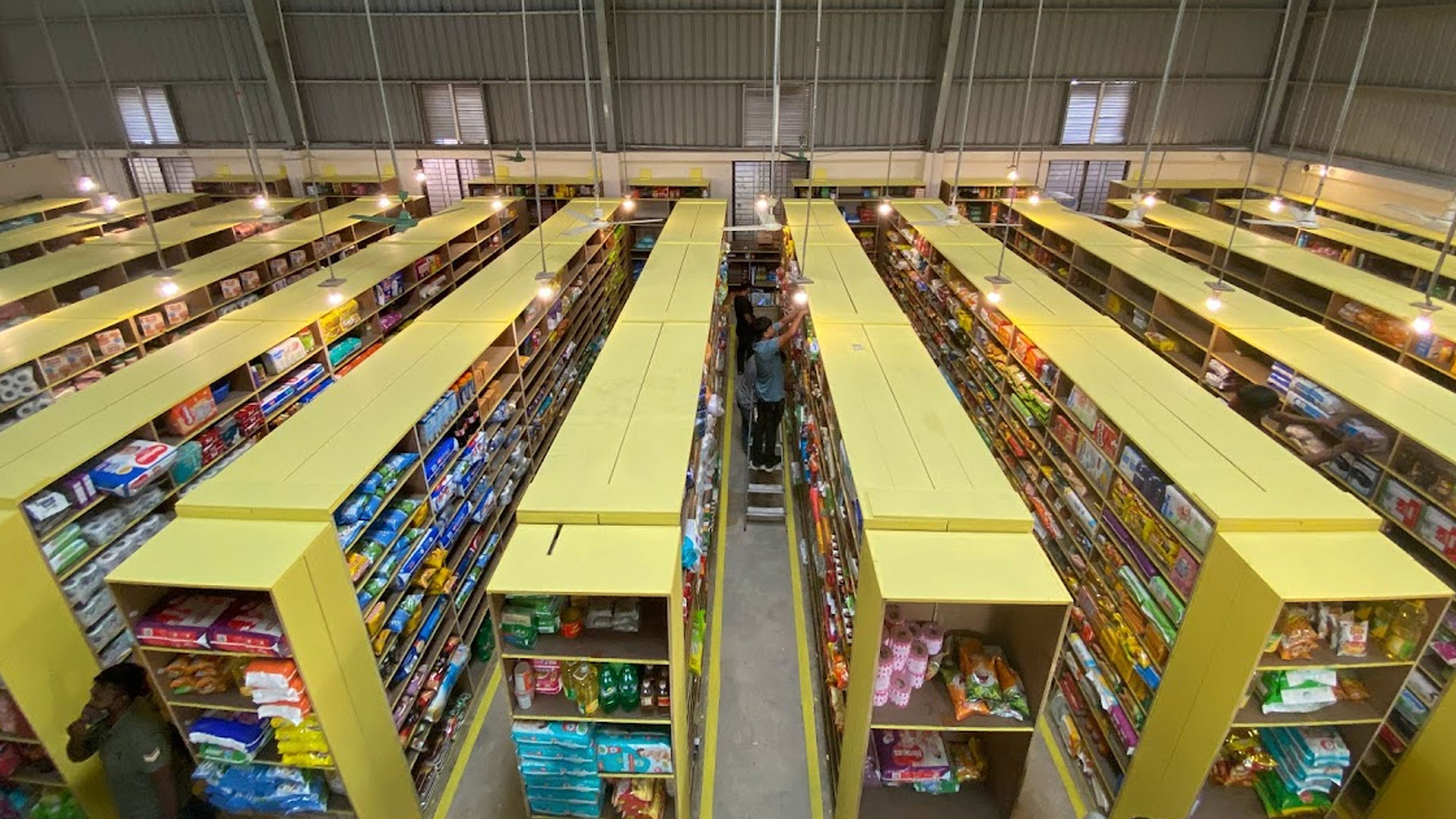 Highest Sales in a Day

5 April, 2021
One of the biggest days of the year was when we generated the highest daily revenue in Chaldal's history. This marked the beginning of several consecutive weeks of high growth.
Enlisted for Bangladesh Investment Development Authority (BIDA)

12 April, 2021
Chaldal has been enlisted by the Bangladesh Investment Development Authority (BIDA) which is the principal private investment promotion and facilitation agency of Bangladesh.
---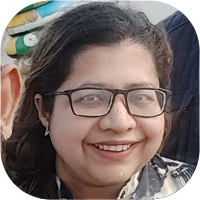 Being enlisted by BIDA is a significant milestone for Chaldal as it will optimize the growth of the company. I am really delighted to have completed this project successfully.


--
Ishrat Jahan Nabila
Senior Director, HR, Legal & Compliance
Jashore Launch

14 April, 2021
Launching Chaldal Jashore was one of the most anticipated launches for Chaldal as we have had a base there for several yearsWe can now proudly serve the families of the people that we have been employing for the last two years, who have contributed greatly to the company's growth.
---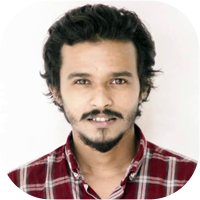 From the beginning, I had the pleasure of working closely with our customers regarding our service but deep down I always felt a little empty because I could not order for myself as we had not begun serving Jashore residents yet. On April 14th, when my first order arrived, consisting of some veggies that I had ordered, I literally made a short video out of sheer excitement.


--
Khalid Bin Helaly
Marketing Executive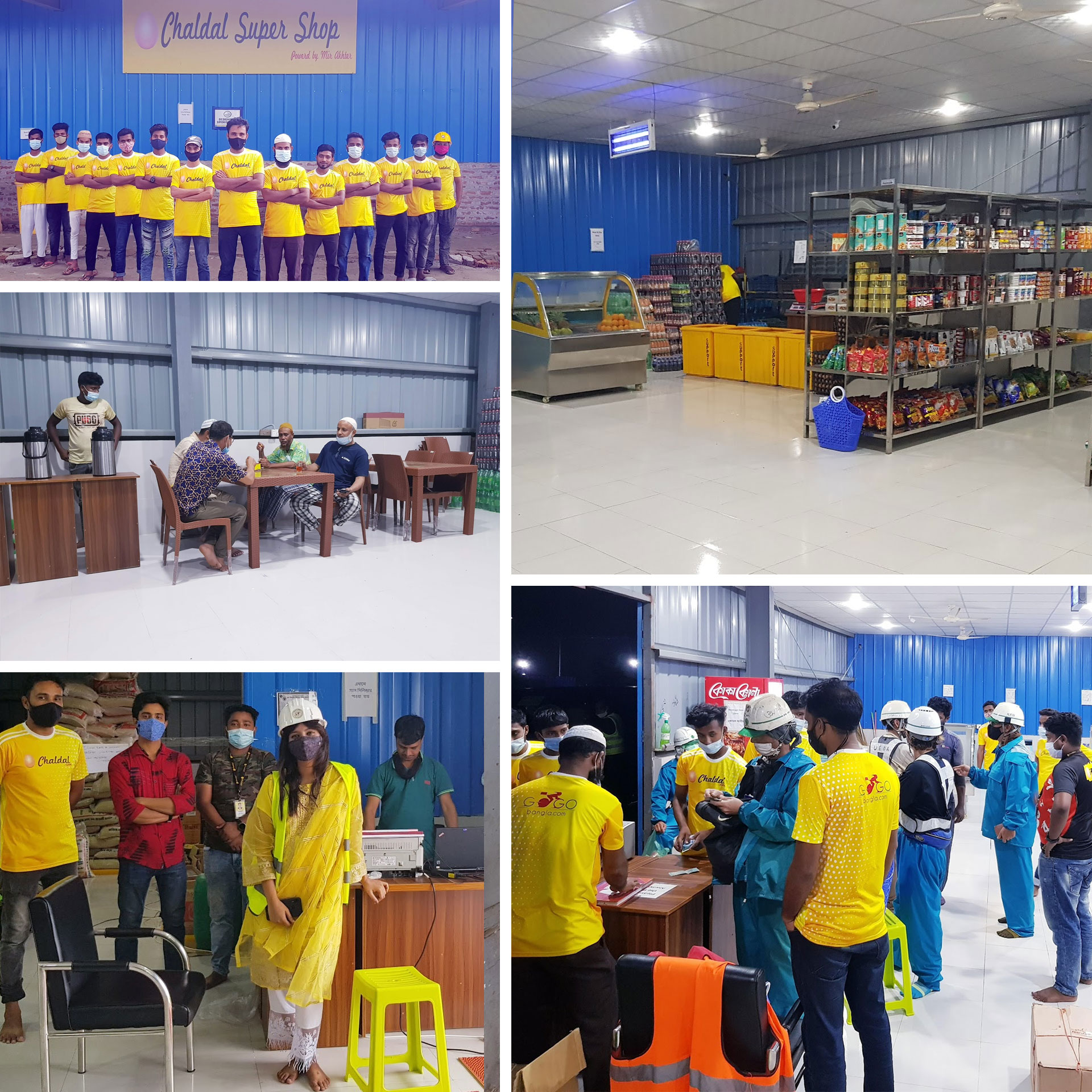 Chaldal Super Shop at Jamuna Rail Project in Tangail

9 May, 2021
A joint project with Mir Akhter Group; the Tangail initiative is a super shop in the Jamuna Rail project site. It is geared towards workers, both local and foreign, of the project and is a module for a physical super shop rather than an online one.
---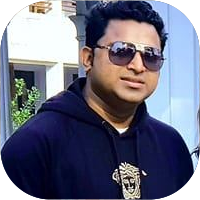 This is a different project module for Chaldal which lets us explore the scopes of working with a specific community. It was a learning opportunity for us to get involved with other government projects in the future.


--
Asad Nour
Director, Training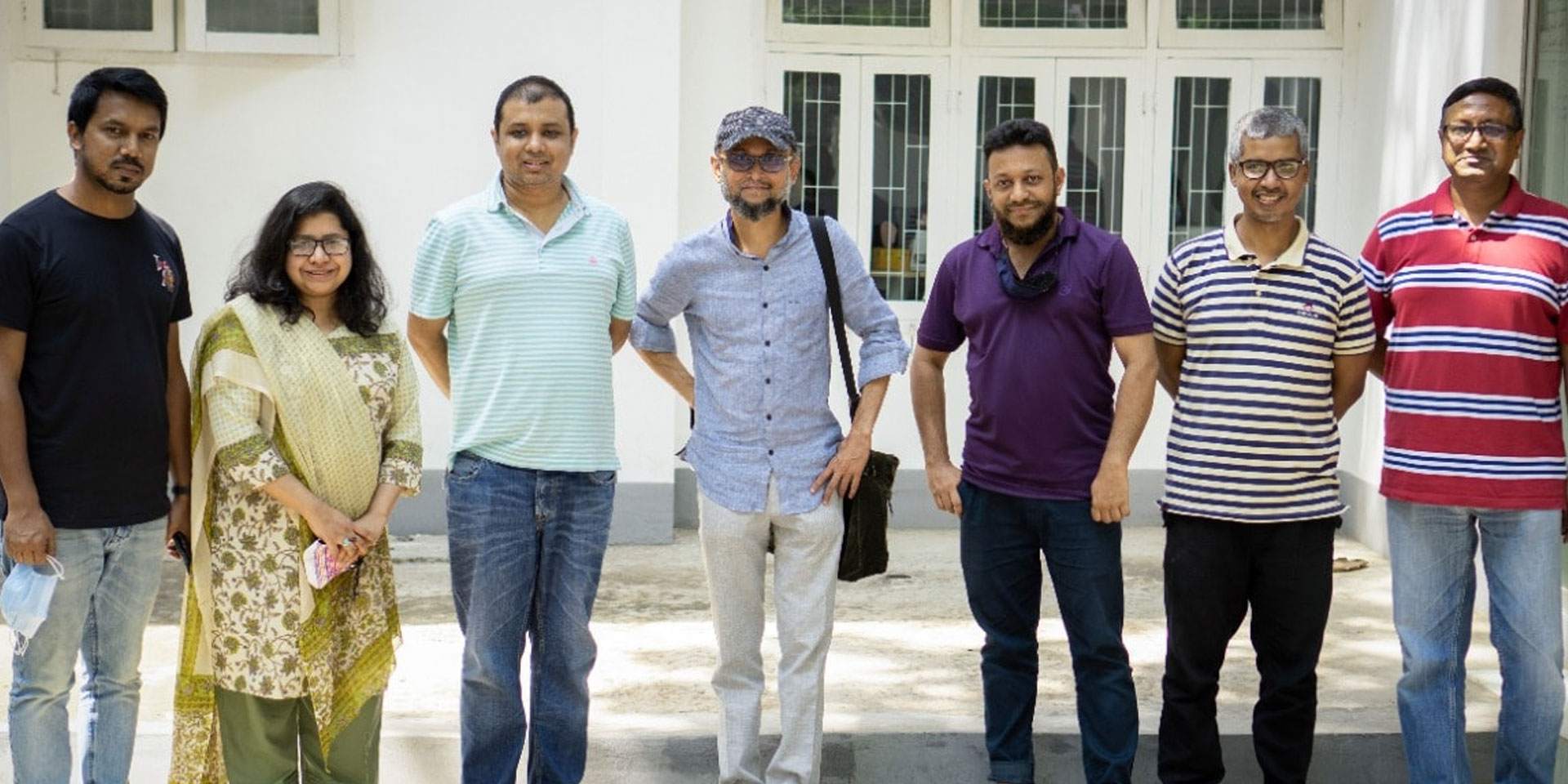 Kickoff Meeting with Chabial for the Next Big Project

20 May, 2021
Eminent film director Mostofa Sarwar Farooki visited the Chaldal office, warehouse and agreed to work with the next brand marketing initiatives.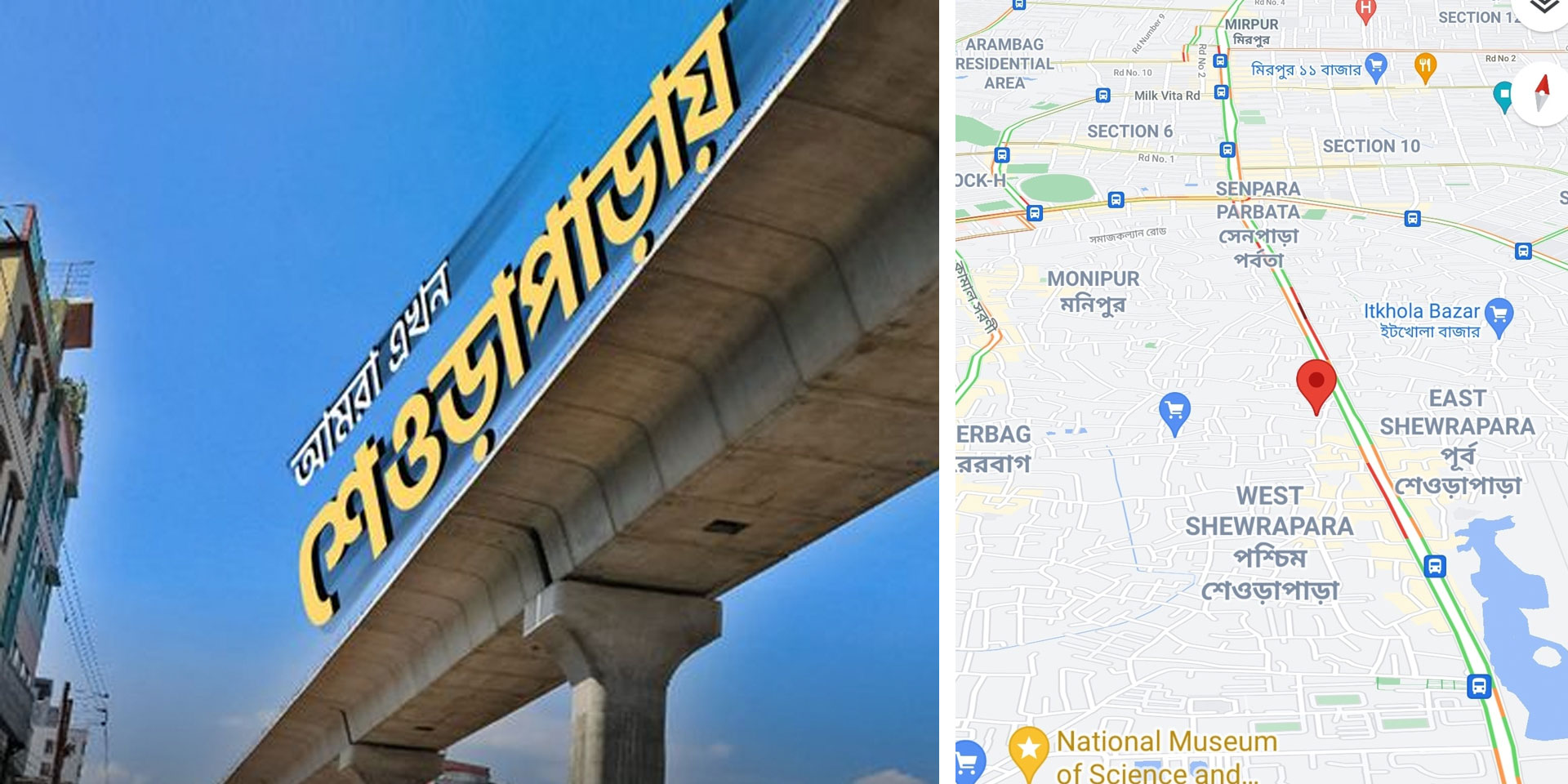 Shewrapara Warehouse Launch

20 May, 2021
Chaldal launched its new warehouse inside Dhaka Metropolitan City and started delivery at Shewrapara and adjacent areas to serve the community faster than before for their convenience.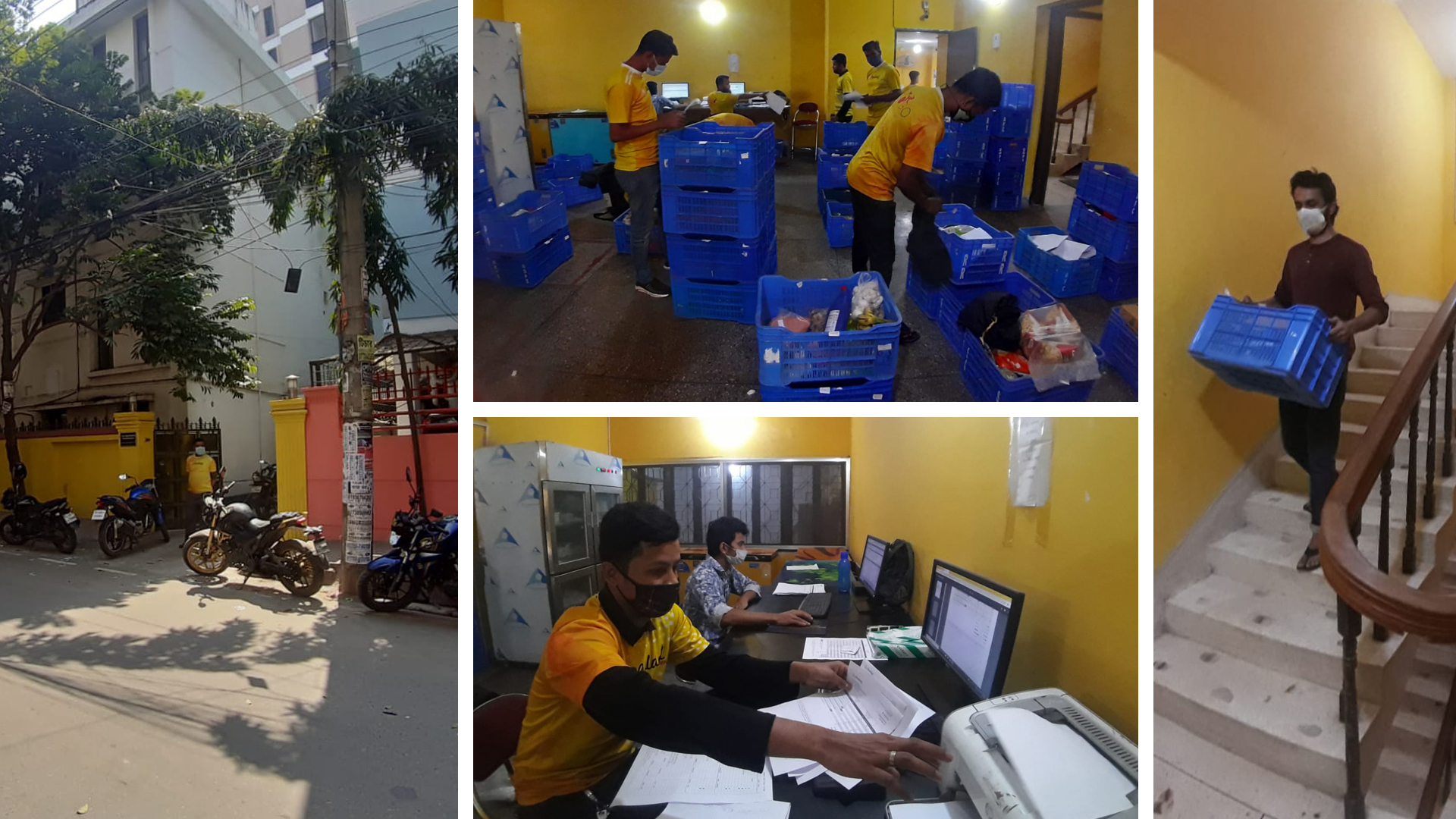 Lalmatia Warehouse Launch

10 June, 2021
The Lalmatia warehouse serves one of the most densely populated areas of the city. This new warehouse has improved our quality and punctuality of service around Dhanmondi, Mohammadpur, and neighbouring areas.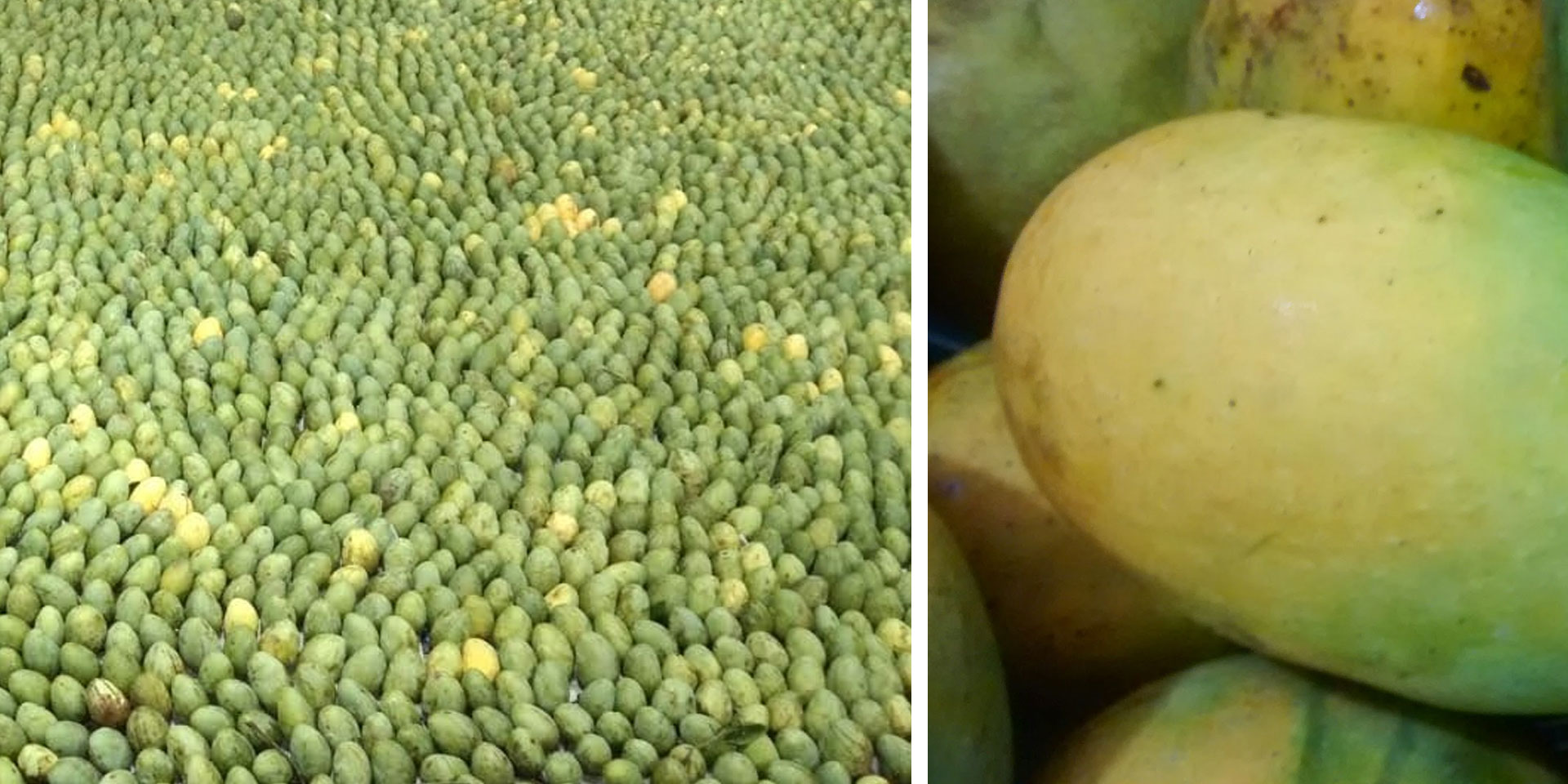 Mango Mania

12 June, 2021
Chaldal worked directly with mango gardens for sourcing the nation's favourite fruit by introducing a bidding system for suppliers where, on average, 20-25 mango garden owners participated in its bids every day. In the mango season of 2021, Chaldal delivered around 550,000 kg of different varieties of mangoes to customers.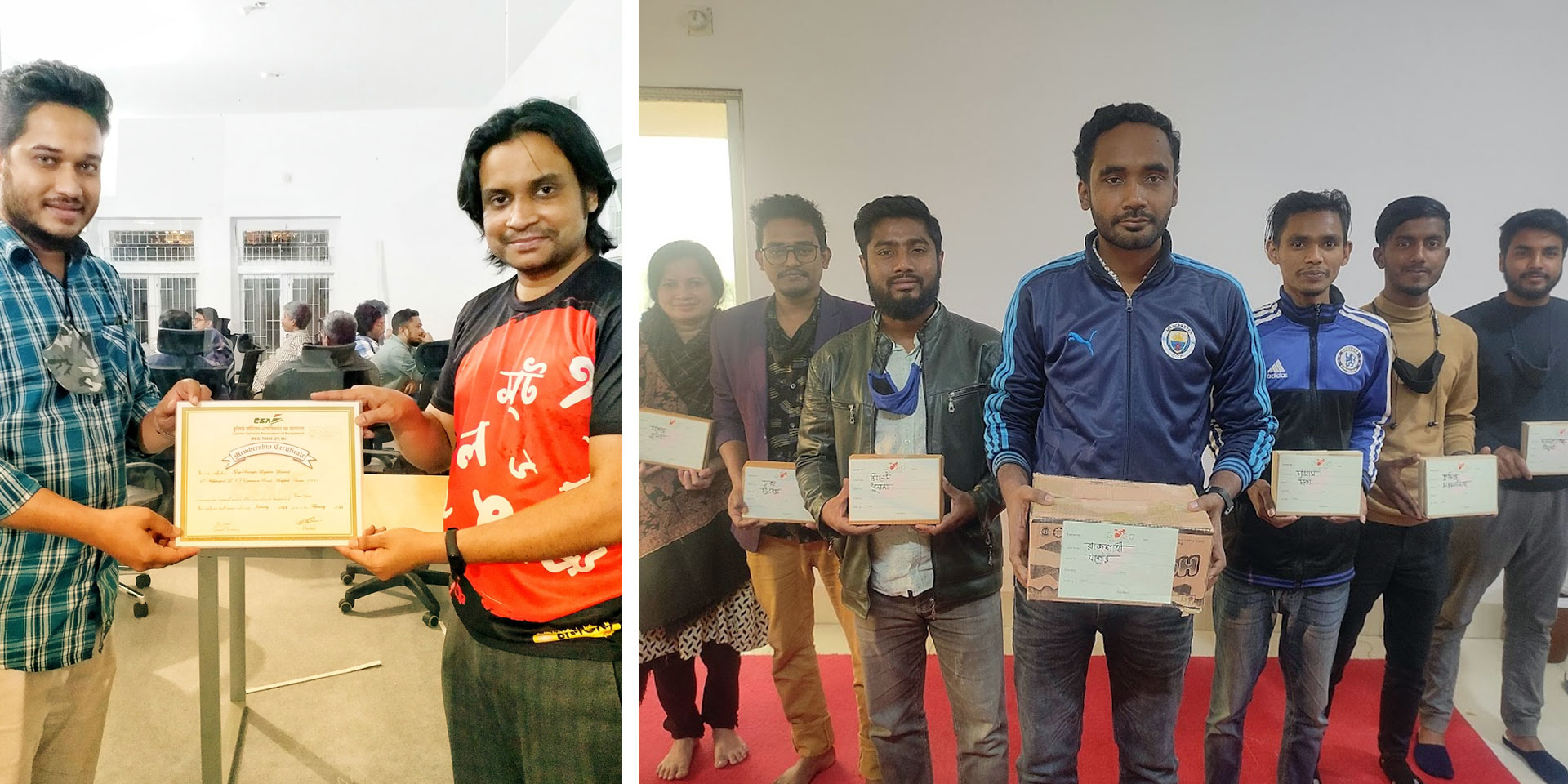 Ready, Set, GoGoBangla

14 June, 2021
In order to serve the nation better, GogoBangla acquired its courier license for nationwide delivery from the Mailing Operator and Courier Services Licensing Authority, Bangladesh.
---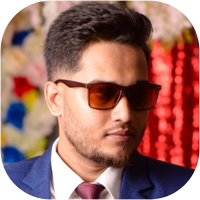 Though no one can go back and make a brand new start, anyone can start from now and make a brand new ending. Our goal is to make life easier for the small entrepreneurs of the country.


--
Mahfujur Rahman Abid
Managing Director, GogoBangla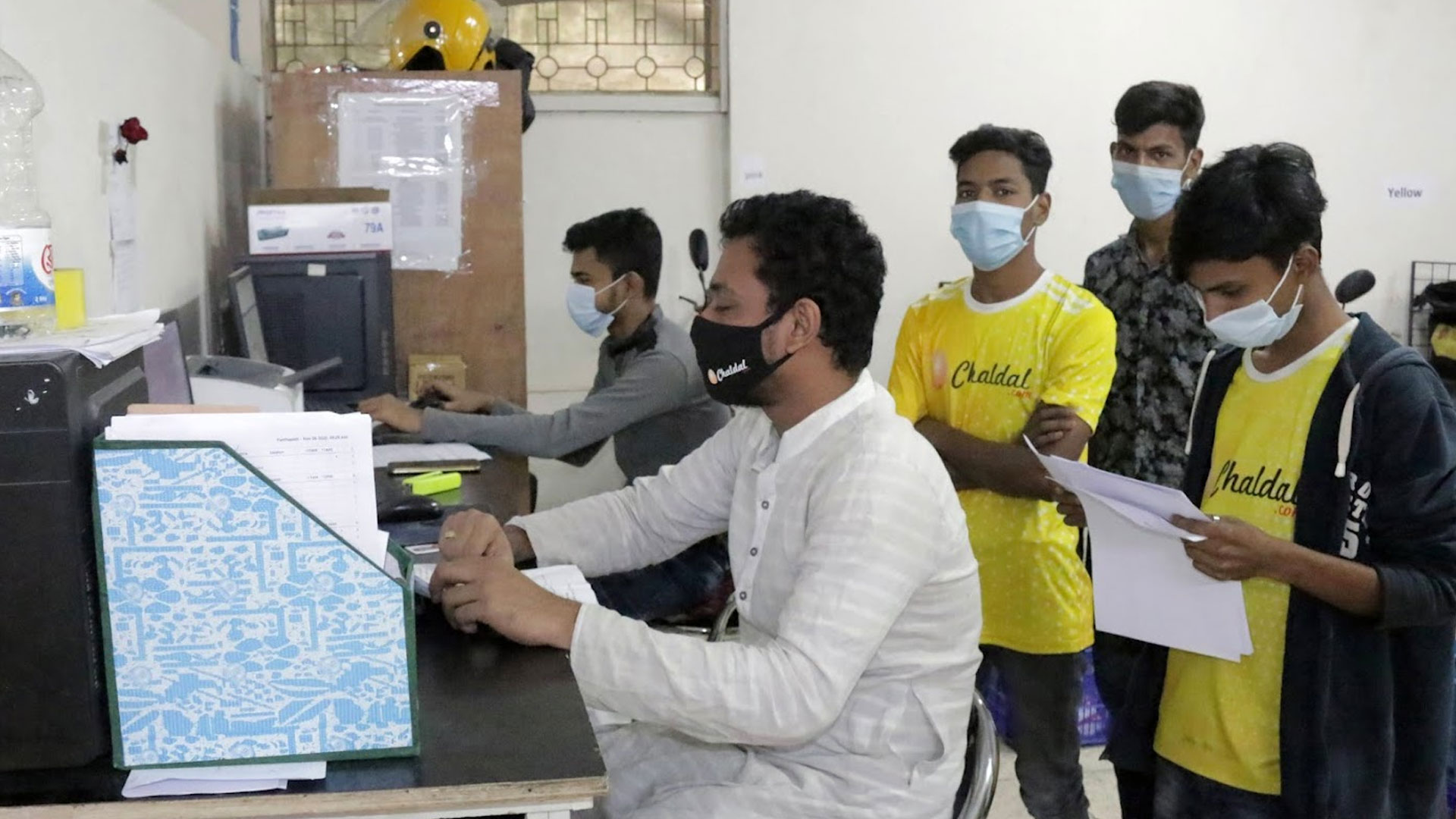 Highest Number of Deliveries in a Day

15 June, 2021
The busiest day of the year for Chaldal! The highest number of orders were delivered on this day.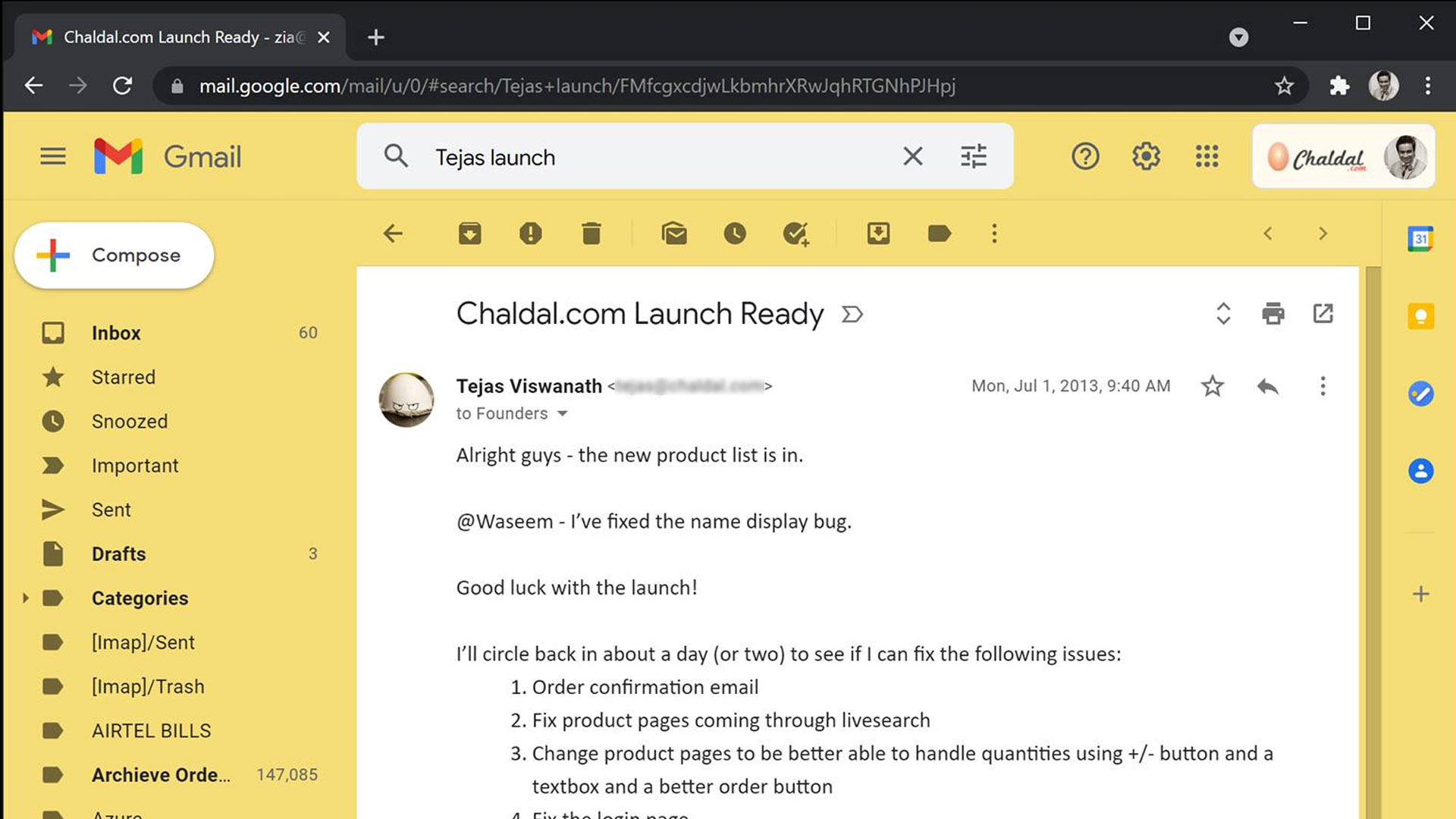 Celebrating 8 Years of Chaldal

1 July, 2021
Chaldal's first official order was a pair of batteries delivered on 1 July 2013 which was the first official order. In its journey of 8 years, Chaldal has delivered more than 5 million orders to the customers.
---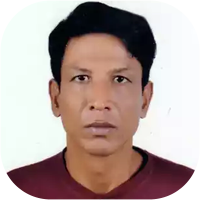 It was one of the most memorable moments while working in Chaldal as it was the first time Chaldal received an actual order from a customer. This inspired us to go forward. Frankly speaking, I never imagined that Chaldal would reach the level it is at now.


--
Mokdom Ali
Accounts Executive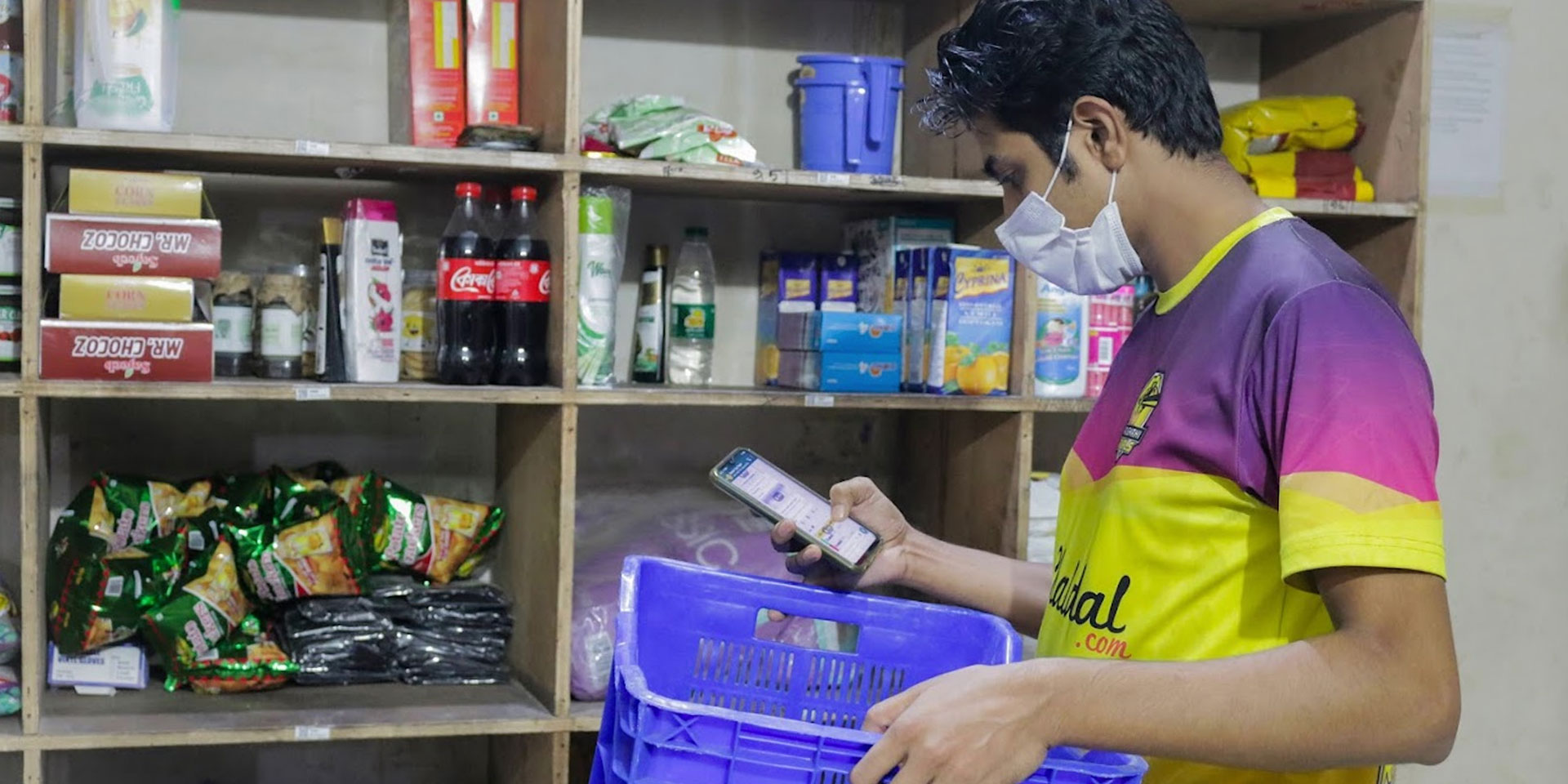 Highest Number of Orders Delivered in a Month

1 to 31 July, 2021
The trend started in the last week of June and it continued all through July; making it the busiest month for Chaldal. A record number of orders were delivered this month by the team.
---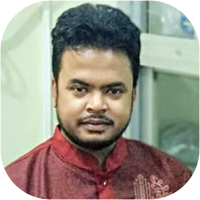 Serving the customers is the most rewarding part of working at Chaldal. The team has to take additional pressure when the order volume gets higher and sometimes we fail to serve our customers properly. It is our everyday duty to improve our process and find new ways to serve our customers better.


--
Al Emran
Deputy Director, Operation
Chaldal Launched the Video Commercial: Mango Mania

4 July, 2021
This is the first time Chaldal appointed a professional team to build a video commercial. Eminent actress and brand ambassador, Nusraat Faria, was featured to showcase the state-of-the-art process of Chaldal's delivery process for fresh mangoes.
---
Developing the Mango Mania commercial was a terrific experience for me since it allowed me to showcase Chaldal in a unique way to reach out to customers.


--
Atifur Rahman
Deputy Director, Product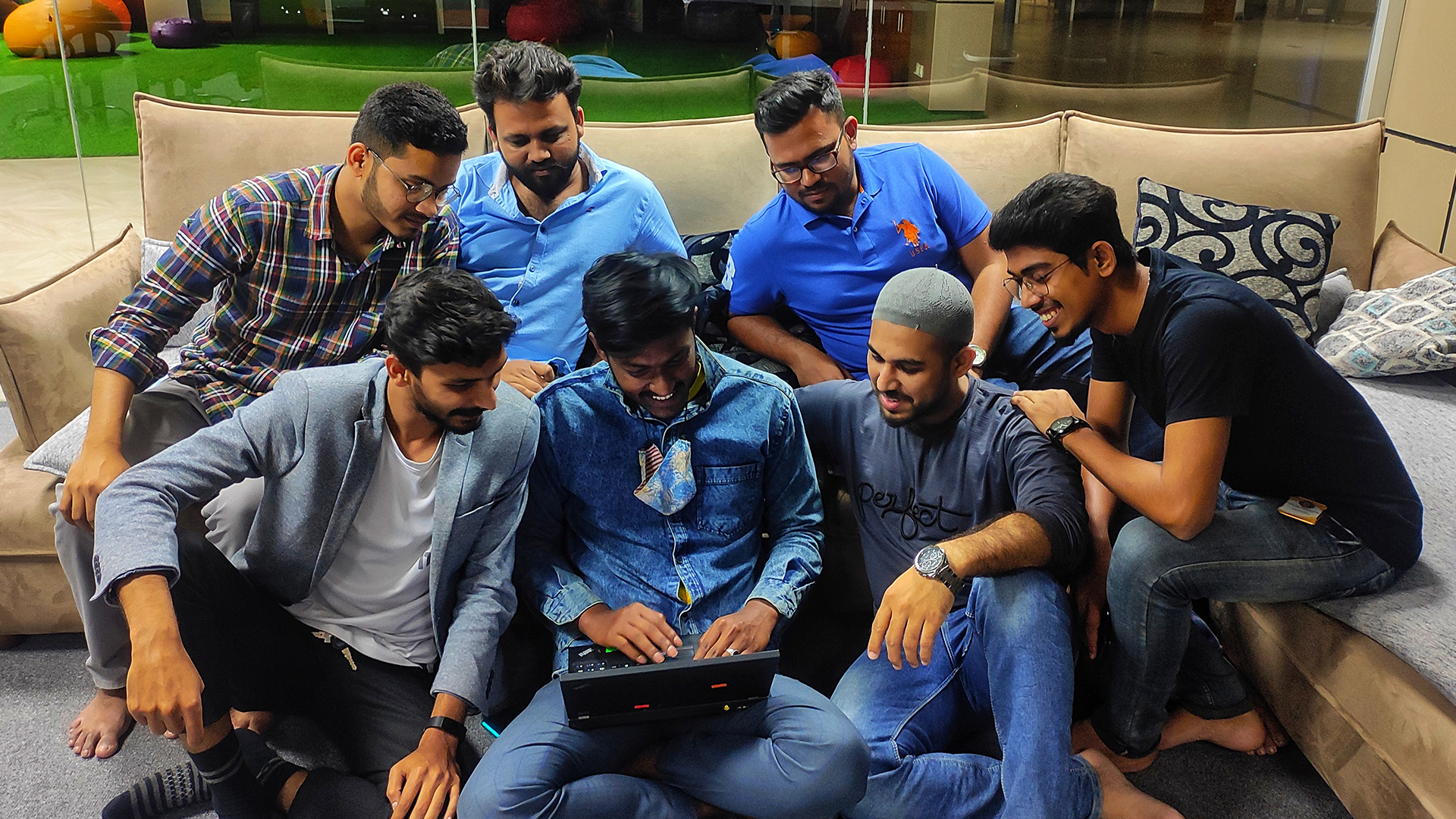 Technical Operations Team Established

July, 2021
The Jashore-based TechOps team is an exciting new initiative designed by Chaldal Engineering with the aim of improving technical expertise within Chaldal. TechOps is trained by Engineering to help with engineering operations 24/7 and assist with the hiring, data centre management, technical incident management, quality assurance and implementation of simple HTML designs.
---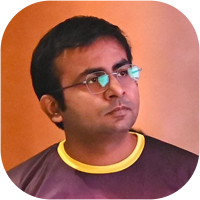 TechOps has quickly become an integral part of engineering. This team will play a central role as we aim to grow our engineering firepower over the next few years.


--
Tejas Viswanath
Founder & CTO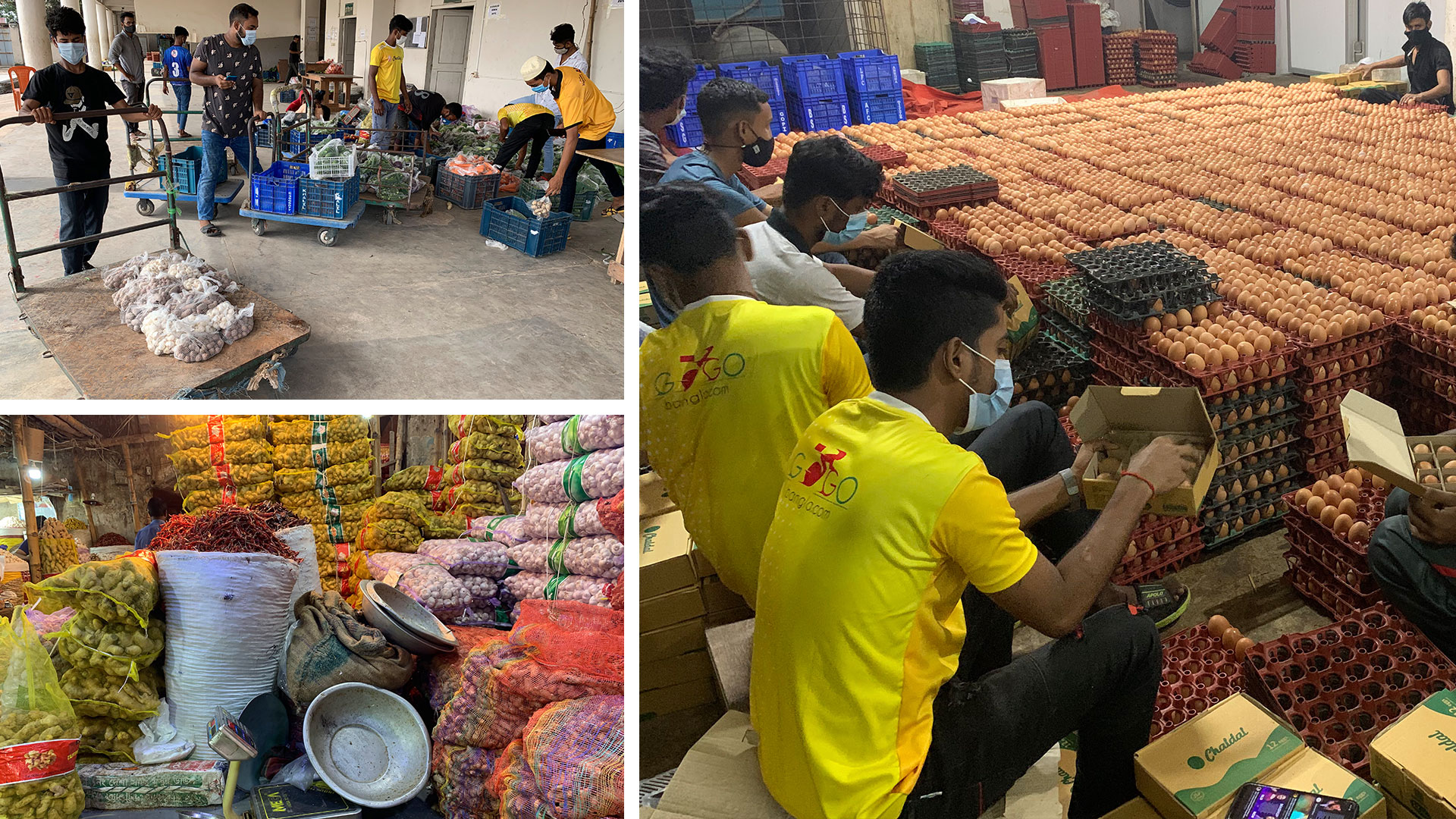 CDVN 2.0 & CDVN App Launch

August, 2021
Launching and executing CDVN 2.0 (Chaldal Vegetable Network 2.0) automated sales, procurement, sorting, transport, dispatch, and accounting. Before the execution of CDVN 2.0, sales, purchase, processing, and dispatch were manual and took a lot of time. In terms of technology, we have developed the CDVN 2.0 App for Chaldal's salesmen to place orders from retailers and keep track of sales and payments. It consists of a "Market" section that enables the purchase and Ops Center to move goods and sort till it reaches the customers as well as plan routes for deliveries.
---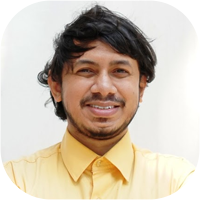 What I loved about the CDVN project is that it was insanely demanding and detailed. Since vegetable purchase happens during the night, we had to work through the night. Also, we went deep down into the chain to understand hundreds of varieties of vegetables in different areas of the country. It's a great pleasure to see it come to fruition at last.


--
Emrul Kayes Raceme
Director, Product Operations
Drama "Jiboner Proyojone"

12 August, 2021
Jiboner Proyojone, the first-ever drama presented by Chaldal, was released on RTV. The episode showcased what the daily life of a deliveryman in Bangladesh might look like. Manoj Kumar Pramanik, Rukaiya Jahan Chamak, Monira Mithu, and others played in this drama, which was directed by Sadek Sabbir, and produced by our very own Zia Ashraf.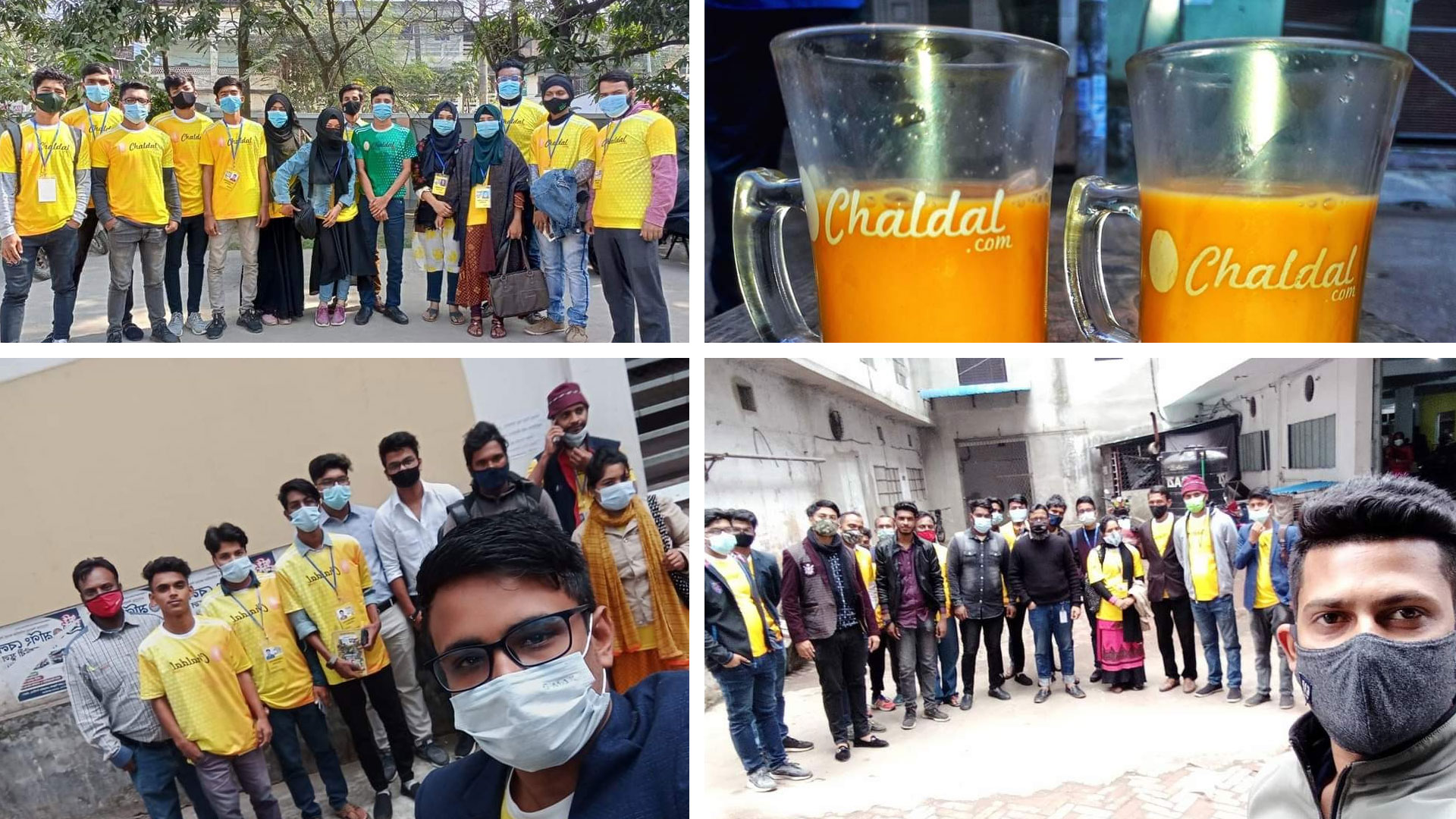 Brand Promoter Program

21 August, 2021
The Brand Promoters Program is an offline team program with the purpose of disseminating information on the convenience that Chaldal provides to potential customers to make their daily life easier.
---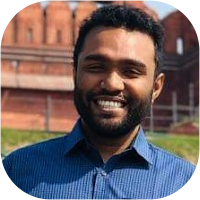 Teamwork and trust are the backbones of any team. Working on this project I was able to experience both of these values. It was our purpose to evaluate and understand what we can add to this digital economy and offer to the customers.


--
Shovon Azad Shanto
Deputy Director, Growth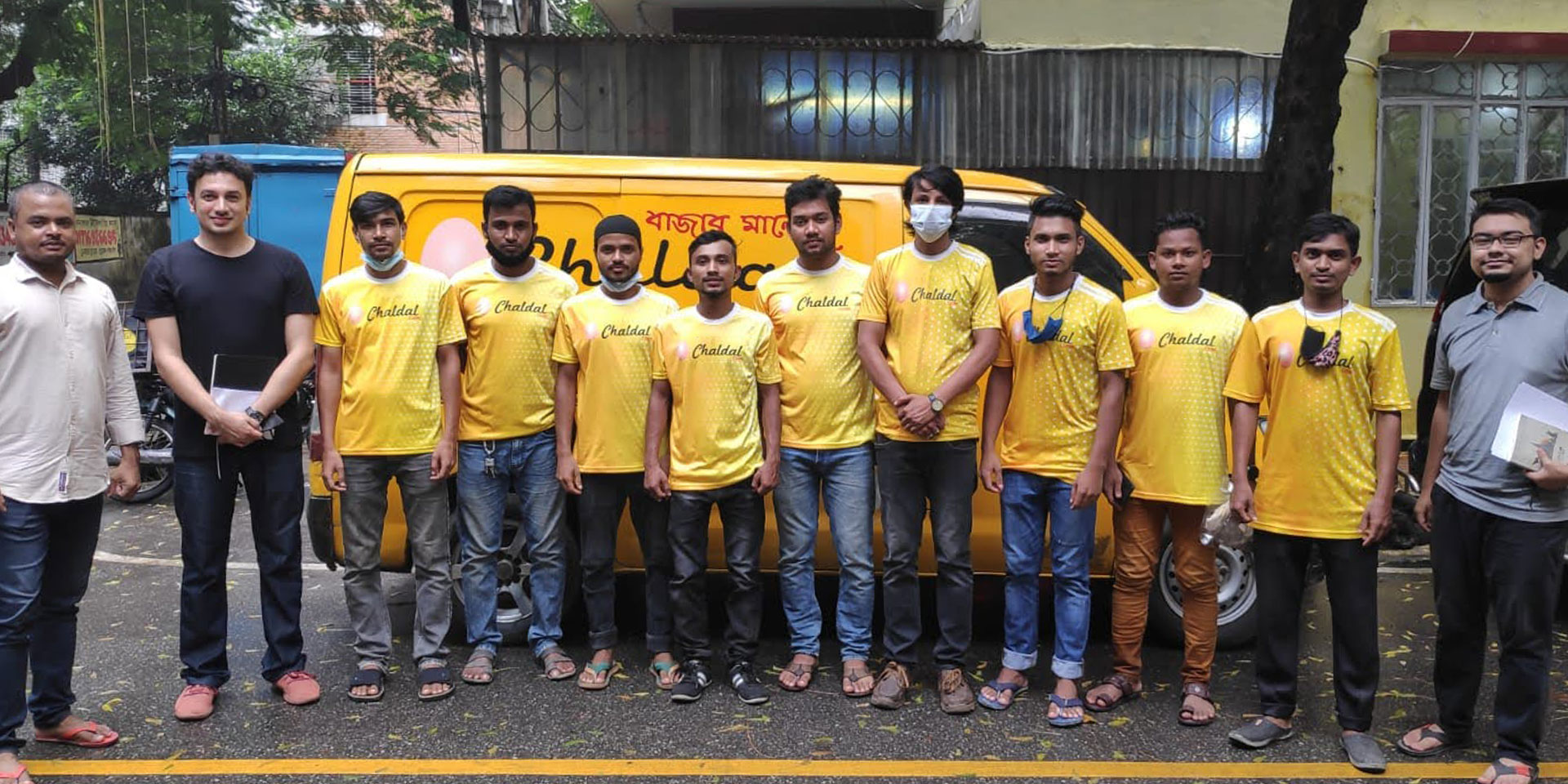 Chalao App Launch

25 August, 2021
The consumer-facing ridesharing and courier app of Chaldal, Chalao App provides the opportunity for part-time drivers to work for consumer-facing services, including Chaldal delivery.
---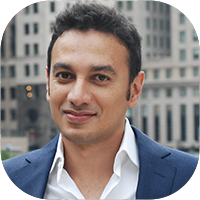 Excited to be part of a team to launch Chalao services and contribute to the growth of the Chaldal business.


--
Zubair Noman
Principal Engineer

Launching New Catalogue

28 August, 2021
Launching a new catalogue has systematically improved the operations of Chaldal. Due to its implementation, both customers and internal employees can now correctly see what is available in each area of service.
---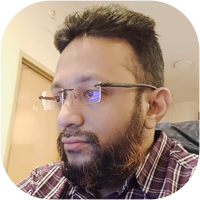 This project substantially enhanced Chaldal's internal system, and implementing this catalogue was genuinely a pleasant experience.


--
Mustafizur Rahman
Director, Monitoring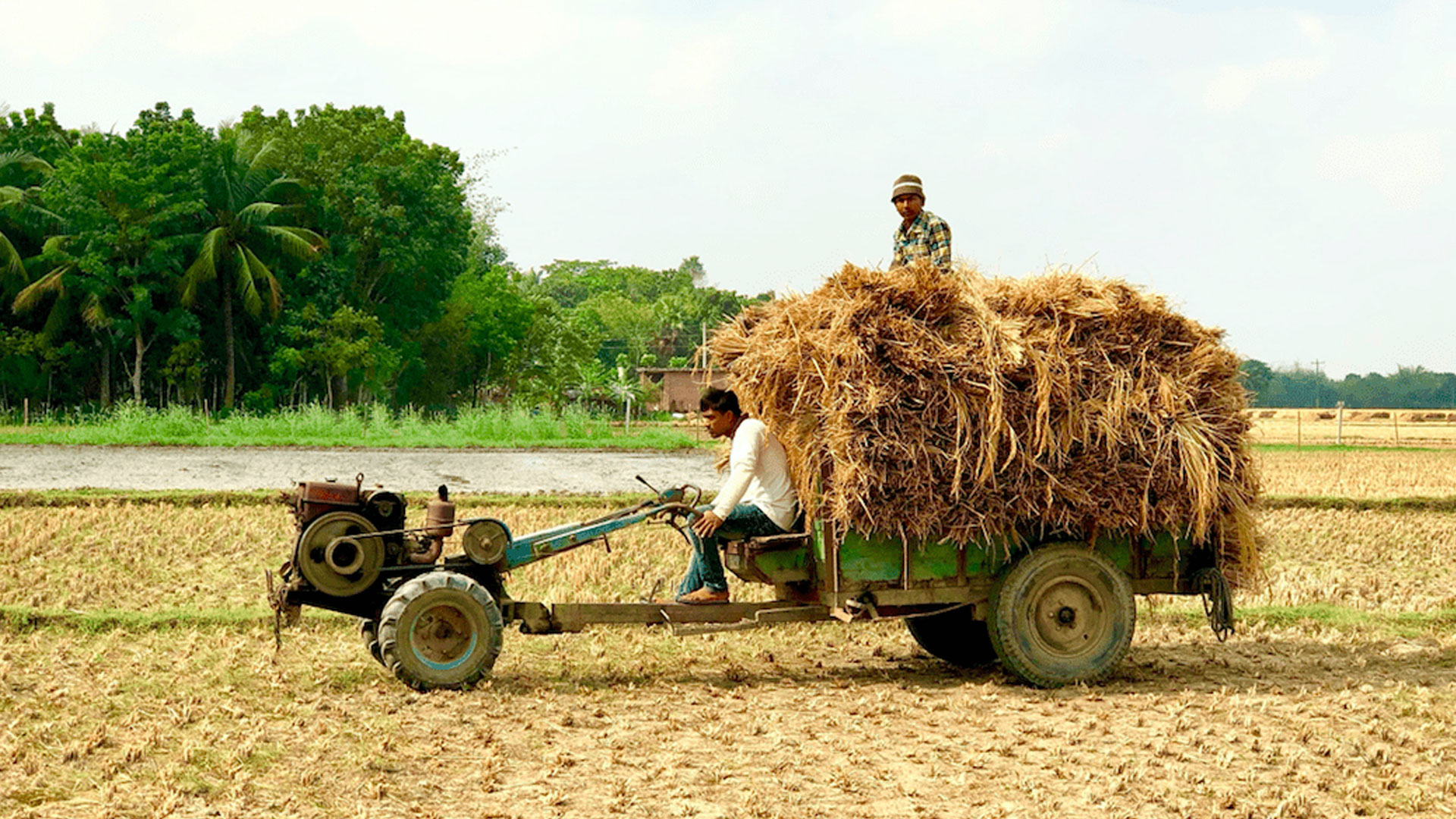 ACDIVOCA- RDC Commodity Exchange

August, 2021
Commodity Exchange (COMEX) is essentially a trading platform for buyers, sellers, traders to buy, sell, or exchange commodities such as rice, seeds, crops, etc. It is an attempt to formalize, standardize, and streamline the commodity trading scene in Bangladesh, much of which still run on pen and paper.
---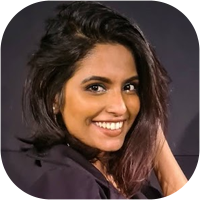 Working with ACDIVOCA- RDC on a commodity exchange platform was a great opportunity to explore the potential of formalizing commodity trading in the country. Excited to see where this project will take us in the future.


--
Nerissa Nashin
Deputy Director, Strategic Initiatives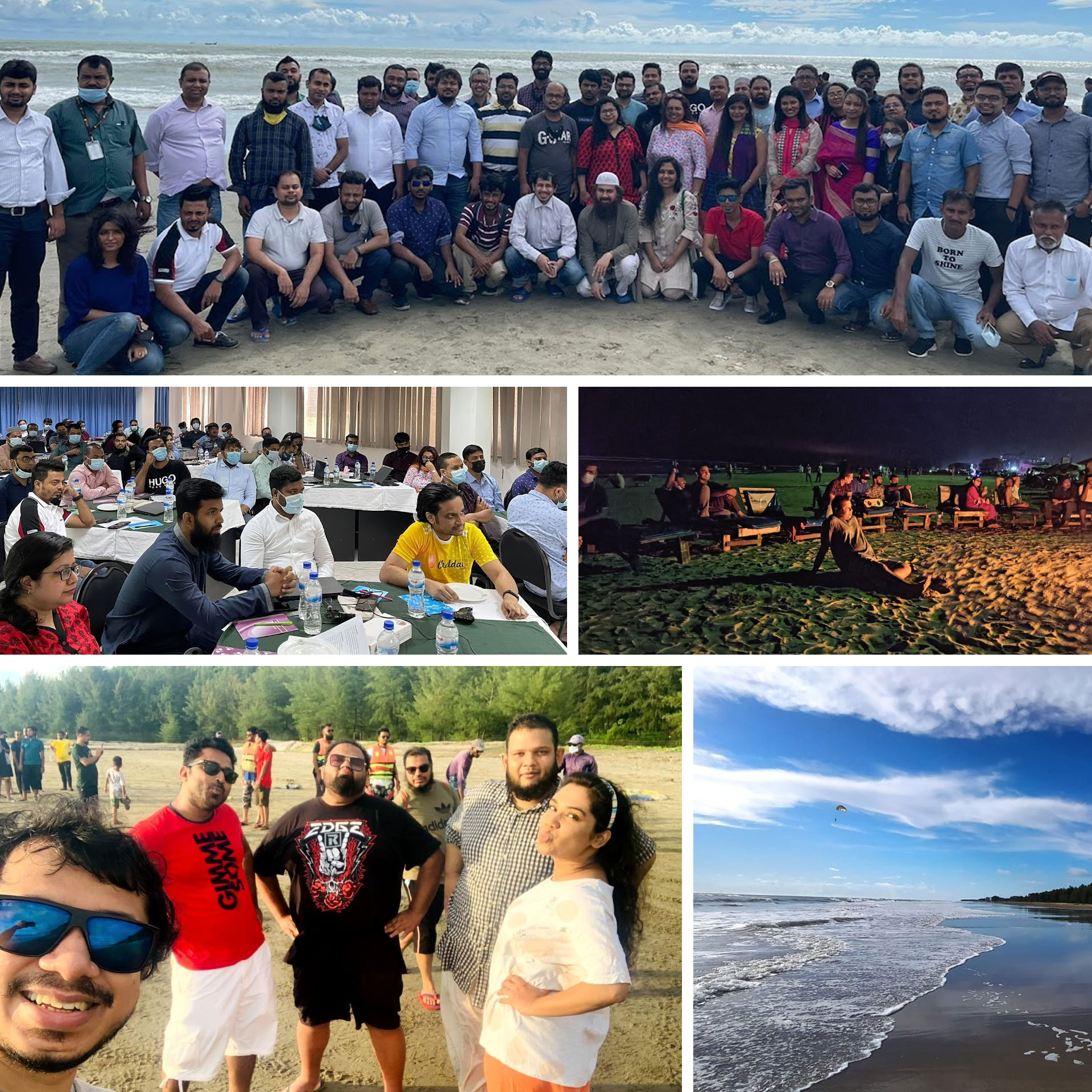 Management Symposium at Cox's Bazar

29 August - 2 September, 2021
The Management Symposium at Cox's Bazar was a week-long internal event that included departmental brainstorming, meetings, seminars, and presentations with the CEO & all the department heads of Chaldal. This was one of the most extensive symposiums of Chaldal organized for the purpose of internal development and future planning.
---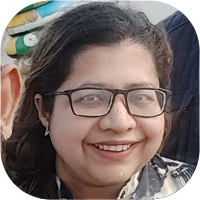 It was a fantastic experience to organize such a productive program that was beneficial for the company's long term growth and development along with internal teamwork.


--
Ishrat Jahan Nabila
Senior Director, HR, Legal & Compliance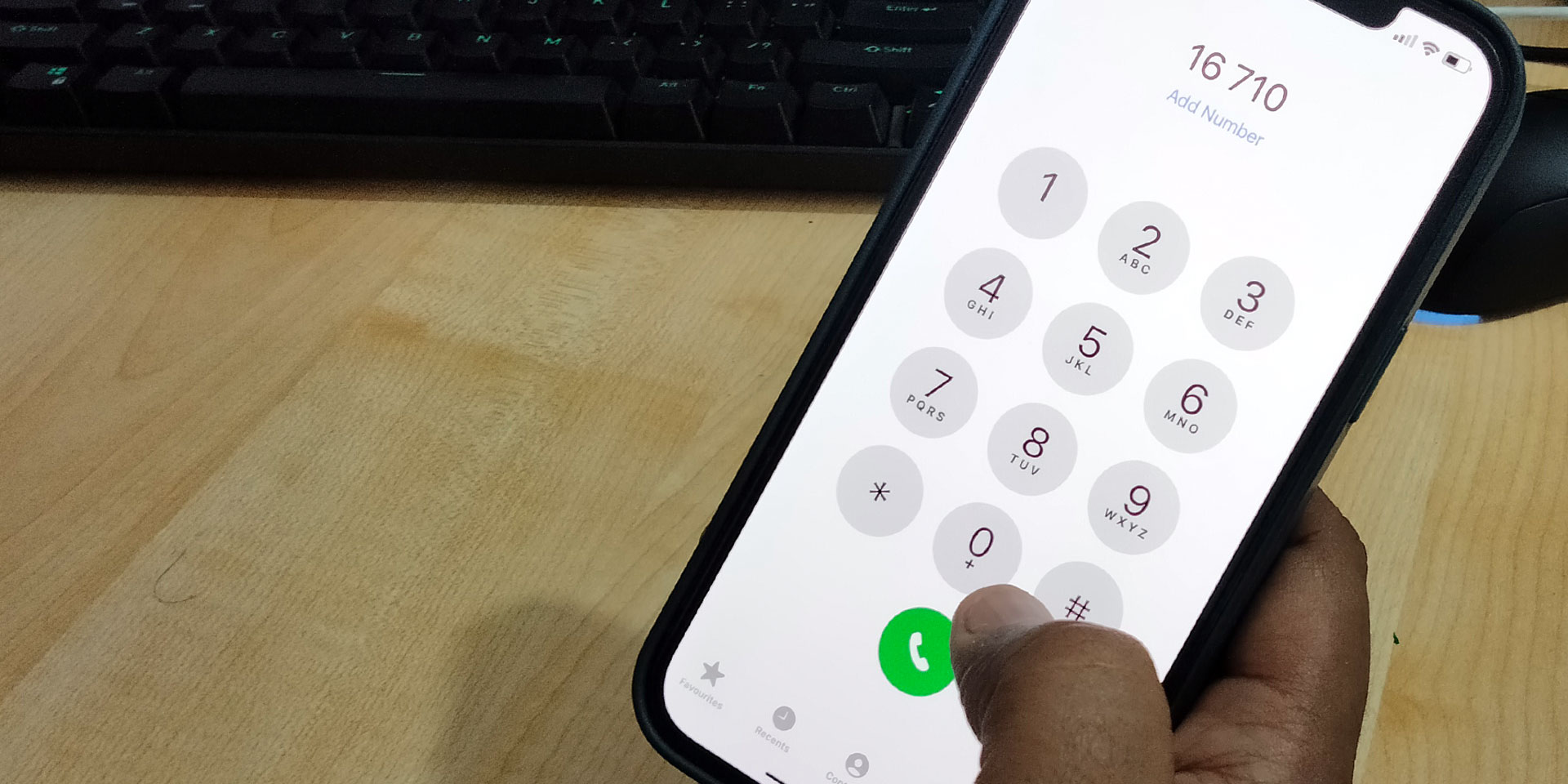 Shortcode Number 16710 Launched

September, 2021
Chaldal introduced a shortcode for the customers which they can dial from mobile devices to reach customer support. This new addition has made it even easier for customers to reach us for assistance. Chaldal picked a handy number that is easy to remember.
---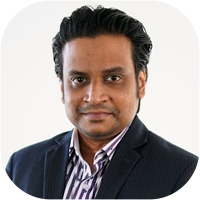 The shortcode 16710 resembles the gorgeous history of Bangladesh. On the 16th day of December 1971, our beloved country started its journey from 0. After that, we made progress in multiple ways and set many inspiring examples.


--
Zia Ashraf
Founder & COO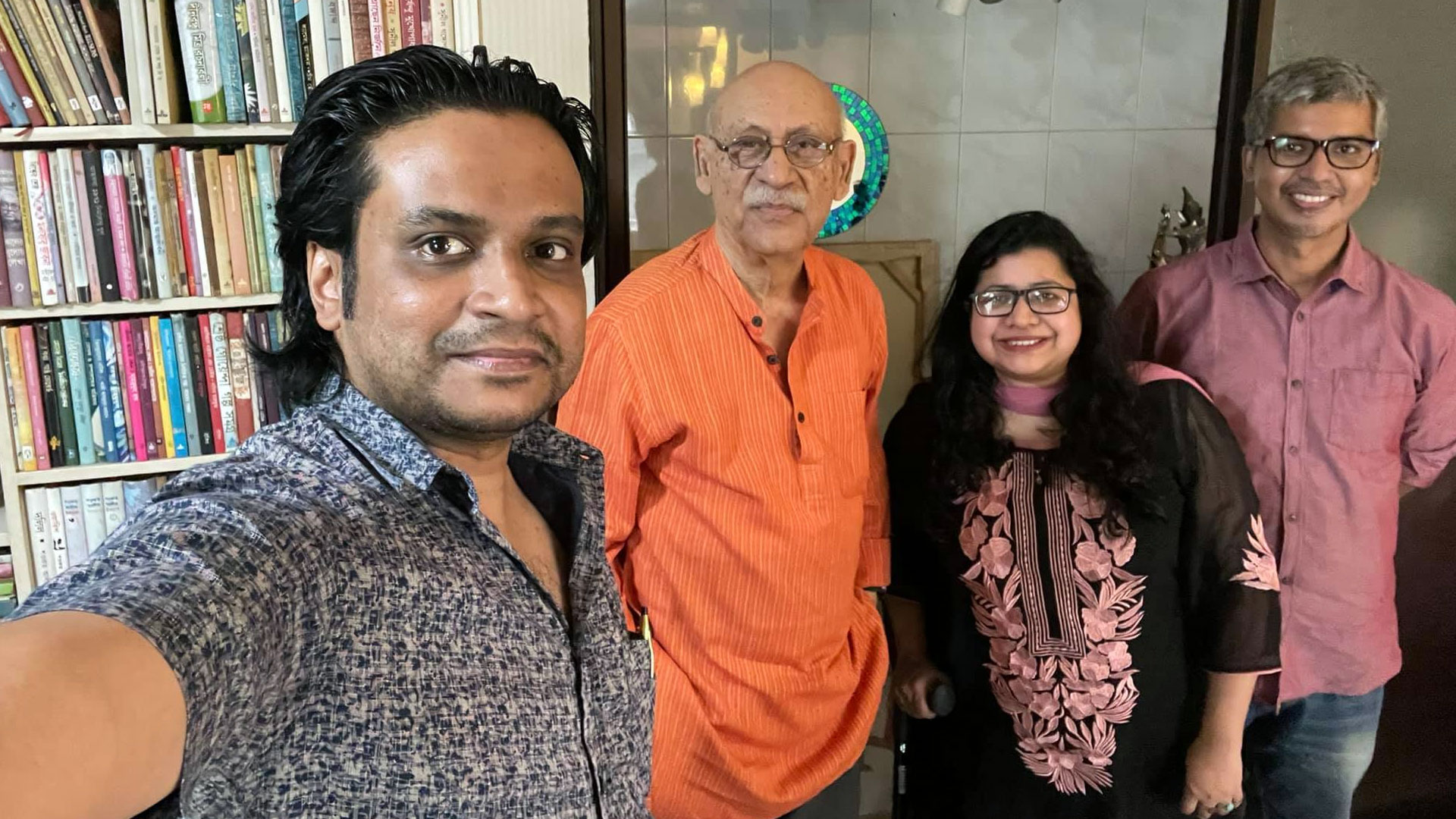 Agreement with Abul Hayat to Act in Commercials

7 September, 2021
An agreement was signed with eminent actor Mr. Abul Hayat to be one of the actors in the company's first series of video commercials. Mr. Hayat is a regular customer of Chaldal and a well-known face in households across the company.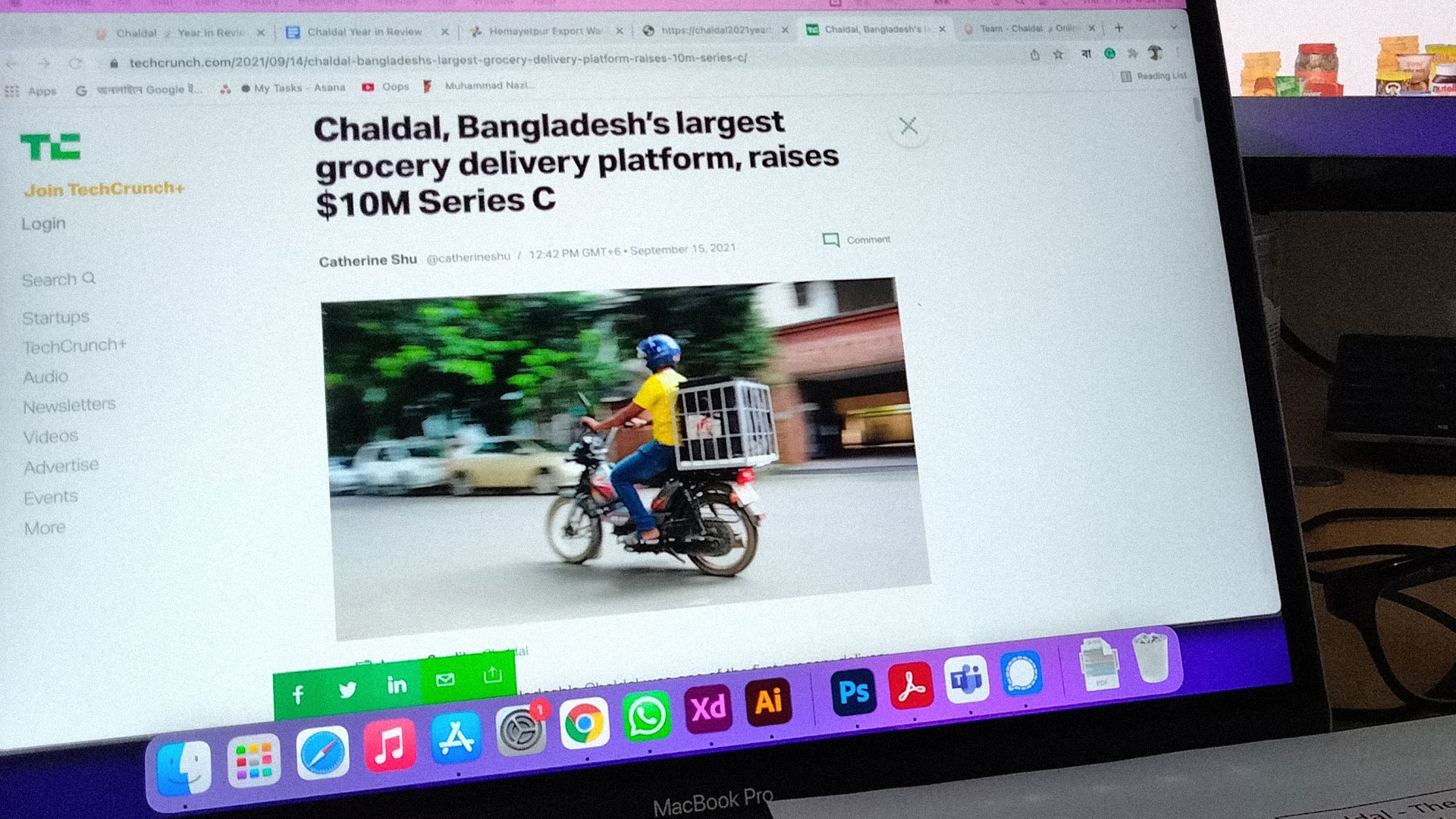 Series C Investment Round Announced

15 September, 2021
Led by Taavet-Sten and Xploration Capital, along with Mir Group Chaldal, secured a funding of $10 million in Series C. Through this new funding, Chaldal intends to start operating in more major cities in Bangladesh and expand its warehouse network as part of its multi-city development strategy.
---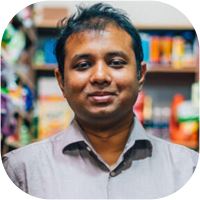 The pandemic has reinforced our conviction for online grocery services. Series C will allow us to invest in technology, infrastructure, and service expansion across Bangladesh. We are thankful to our investors for believing in us.


--
Waseem Alim
Founder & CEO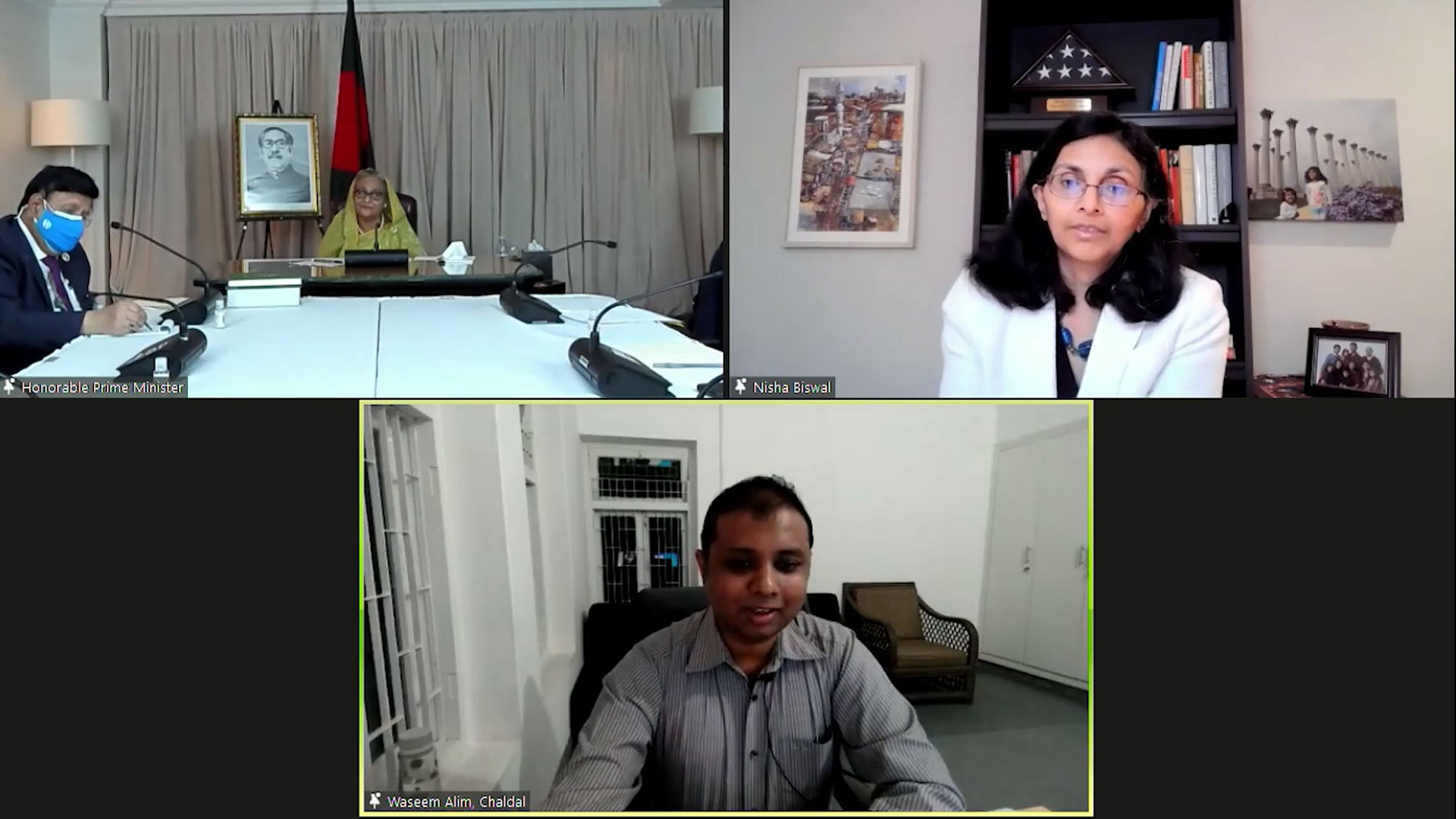 Presented to the Honorable Prime Minister of Bangladesh, Sheikh Hasina

21 September, 2021
Waseem Alim, Founder & CEO of Chaldal, presented the company to Sheikh Hasina, the Honorable Prime Minister of Bangladesh, in an event organized by the US-Bangladesh Business Council. Chaldal was chosen to represent the e-commerce sector of Bangladesh. Several reputable delegates from major companies in both US & Bangladesh were present at this economic roundtable.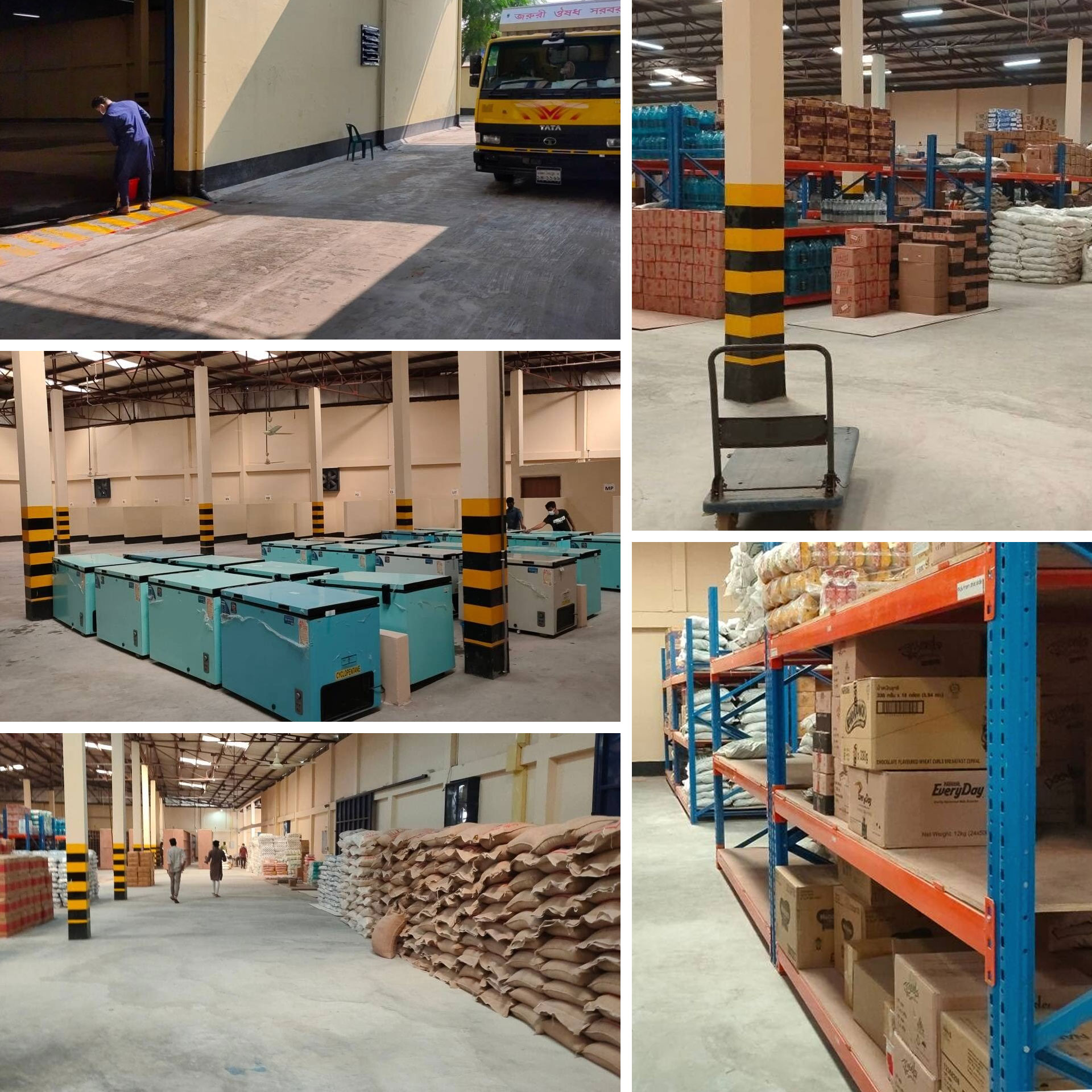 Hemayetpur Export Warehouse Launch

13 October, 2021
Hemayetpur Export Warehouse is the biggest warehouse of Chaldal with an area of 70,000 sq ft. Chaldal launched the export warehouse with the aim of offering customers more varieties of products and enhancing the quality and quantity of each product to meet customer demand and expectations.
---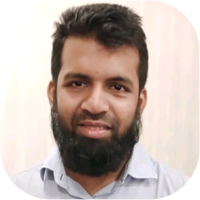 It was exciting to work on this launch since it is Chaldal's largest and most anticipated warehouse, and it will be able to improve the availability of products and varieties based on customer requirements.


--
H.U Shahed
Director, Logistics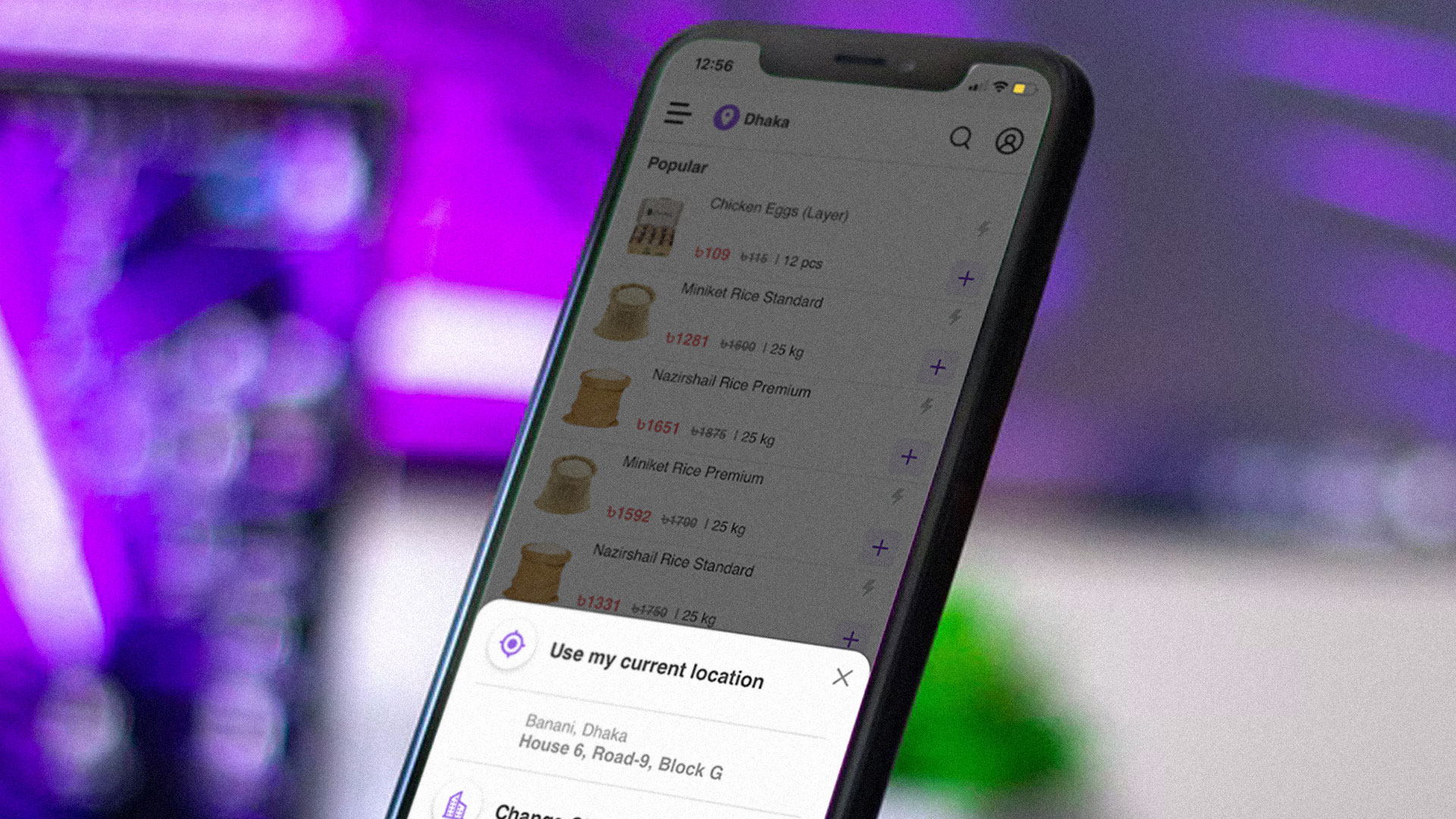 Geolocation Launch

14 October, 2021
Chaldal's new and improved mapping system, allows customers to locate the delivery address accurately without a hassle. Customers can pinpoint their location using the geolocation service, as well as using the auto location detection option. The goal of the Geolocation launch was to ensure location accuracy for each and every single user. Moreover, making the checkout experience smoother.
---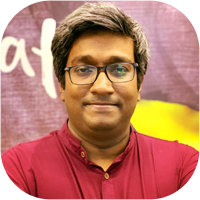 The objective of introducing Geolocation was to display only items in stock in a customer's area of service. We have done a lot of A/B testing with this feature before releasing the final version of it. Working on this new feature was a fantastic experience as users can now precisely identify their location even when they are at a new address and, therefore, get their delivery as fast as possible.


--
Rezaur Rahman
Principal Engineer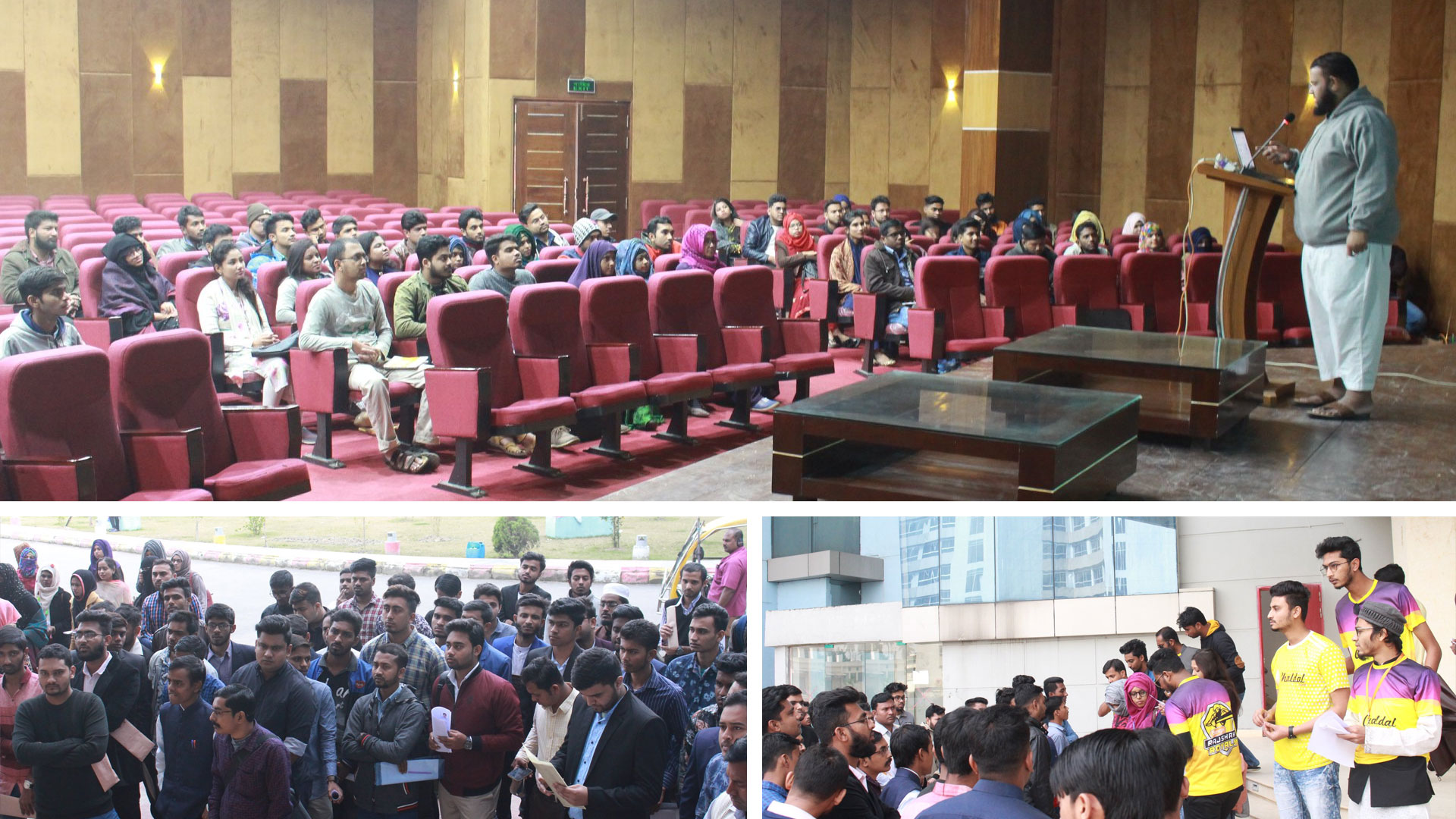 Recruitment Rumble at Jashore

21 October, 2021
Recruitment Rumble was a massive recruitment event at Jashore organized by Chaldal. The event consisted of hours of intensive training sessions and interactive periods with potential recruits. This year's recruitment drive was 5x larger than the previous year's one.
---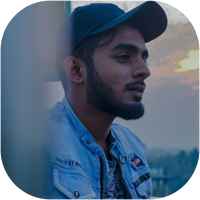 This was my first time covering such a big recruitment session at Jashore and being able to experience it was exciting.


--
Tanmoy Dutta
Marketing Associate
Massive Sale in Cooking Oil

October, 2021
Chaldal successfully accomplished an unremarkable change in the sales of cooking oil. Due to the customer demand and huge availability, the sale of cooking oil has increased to an immense level. Besides, the improved supply chain impacted the sale of cooking oil as well.
---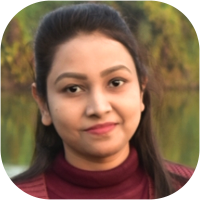 I believe that humans can do anything if they want. I always give my utmost to make projects a success, and I am really excited and proud to carry out this project for the best possible result.


--
Faria Tanjum
Deputy Director, Corporate Relations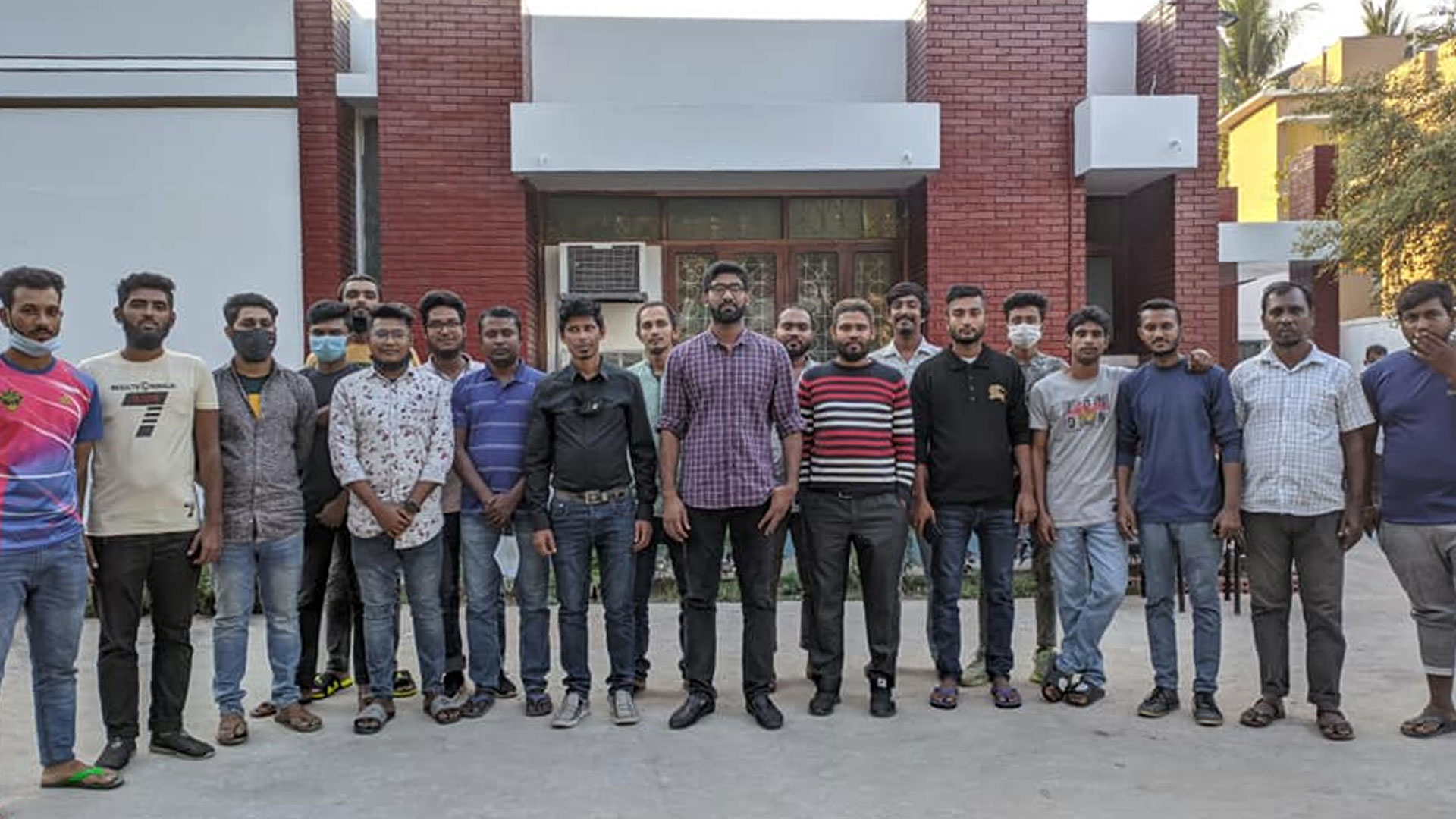 Khulna Launch

10 November, 2021
Launching in Khulna was a crucial step forward in Chaldal's expansion strategy. Since Khulna is one of Bangladesh's most prominent cities, the supply chain model was redesigned and decentralized accordingly. The positive response received from Khulna solidified Chaldal's confidence in the decision to expand nationally.
---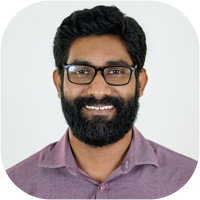 Khulna launch is one of the most exciting experiences I've had while working at Chaldal. The responses we received from Khulna locals were really encouraging for us to improve our services in accordance with customer satisfaction.


--
Mahbub M M Muntasin
Director, Operations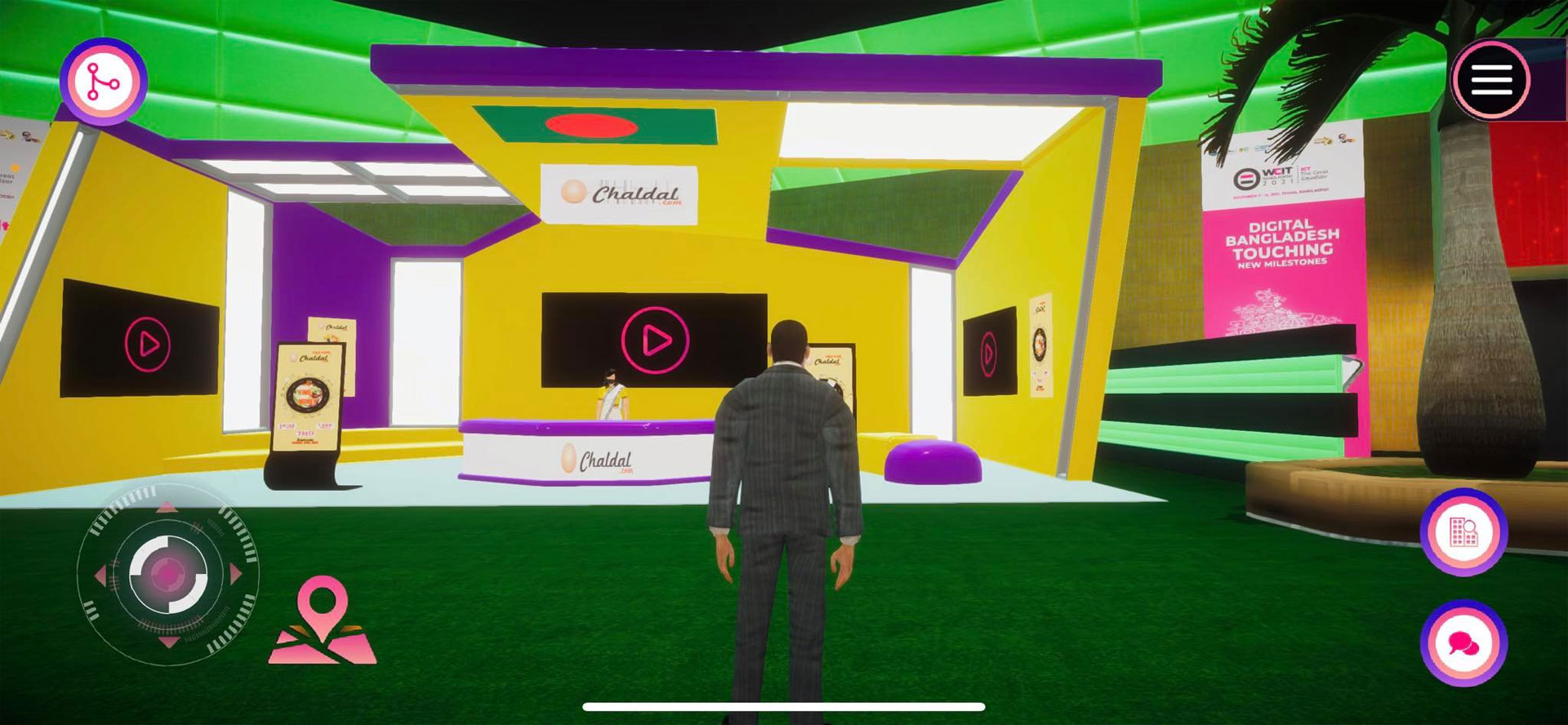 Participation in WCIT Bangladesh 2021

13 November, 2021
Chaldal participated in a virtual expo to join the movement - ICT The Great Equalizer. This premier global ICT Congress brings together global leaders in business, government, and academia to impact Economic and Social Development through the exchange of policies, trends, and ideas on ICT.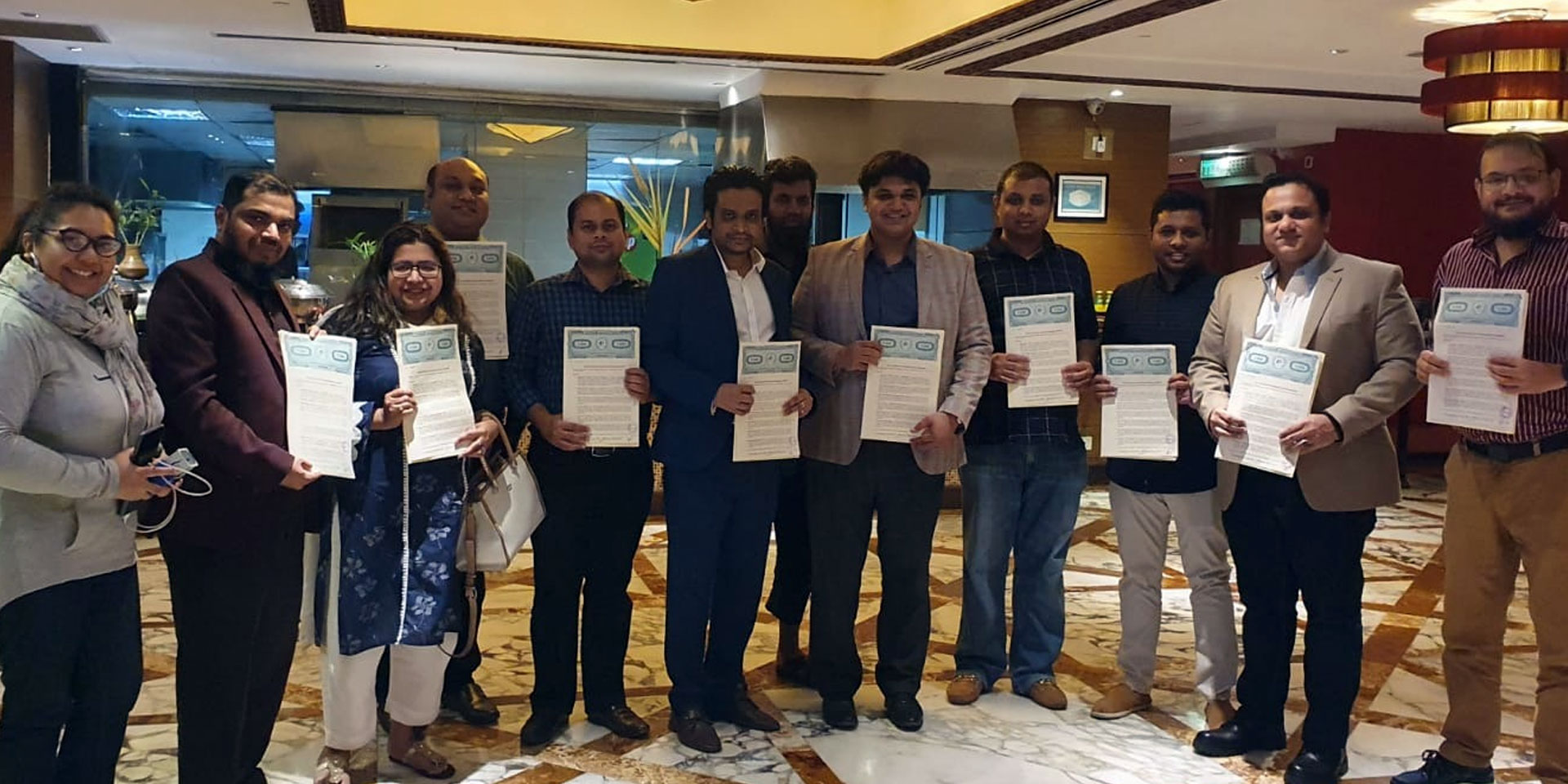 Acquired BanglaMeds, the Online Pharmacy

15 November, 2021
BanglaMeds is a licensed online pharmacy authorized to deliver authentic medicine all over Bangladesh. This new addition will help expand our customer base and diversify the business.
---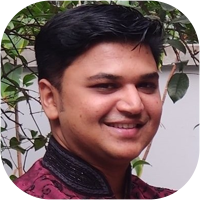 BanglaMeds has always been my dream project. I see BanglaMeds not only as the largest retailer of medicines in Bangladesh but also as an entity where people can trust and put their needs for healthcare in our precious hands.


--
Gazi Raffan
CEO, BanglaMeds
Excellence in Mastercard Business Award

18 November, 2021
On behalf of Chaldal, Zia Ashraf received the award "Excellence in Mastercard Business (Merchant) Online 2020-21" organized by Mastercard.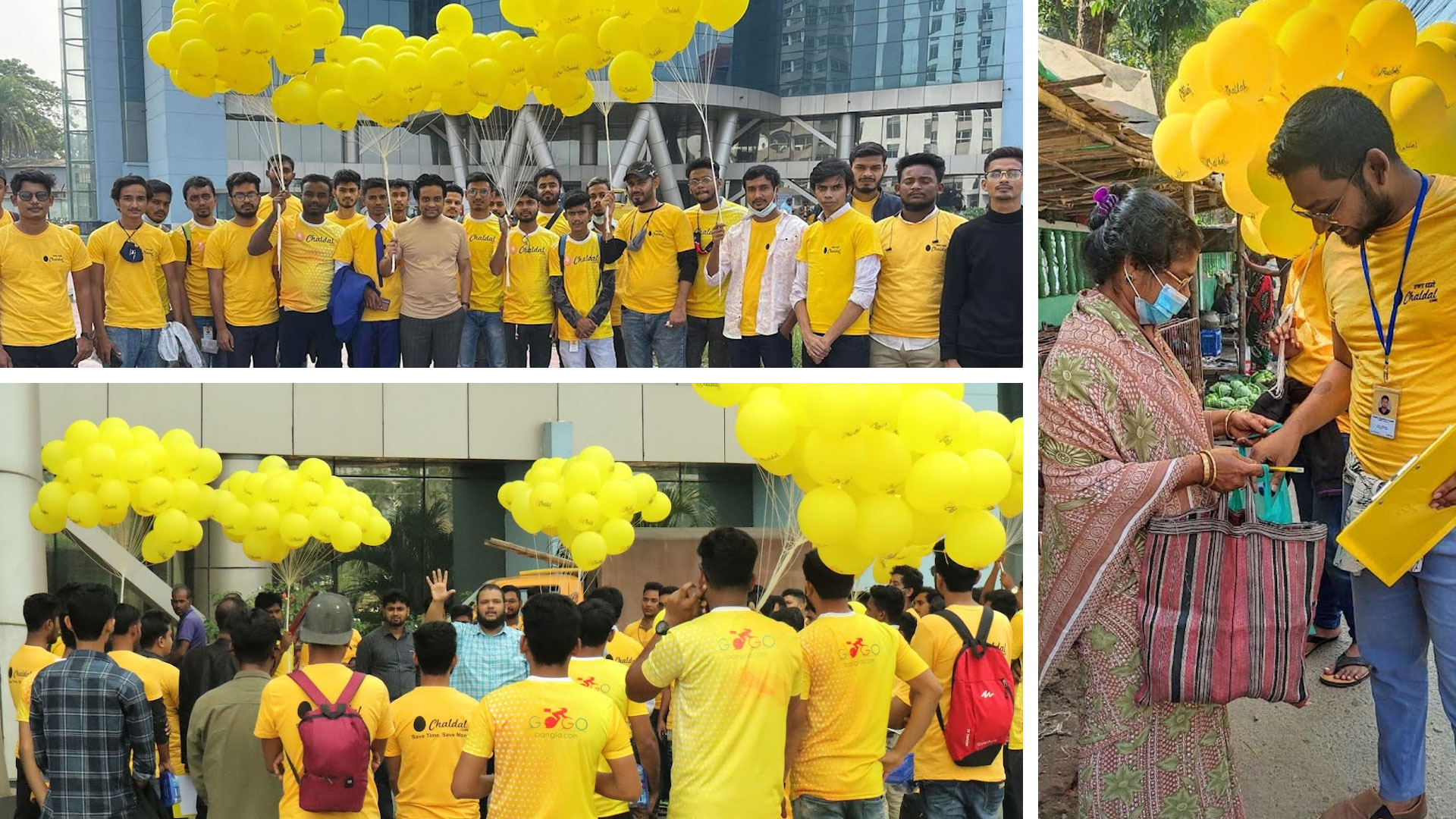 Customer Outreach Event at Jashore

18 November, 2021
The Customer Outreach Event was an offline marketing campaign to communicate with Chaldal customers face-to-face. The campaign also delved into building trust and establishing the brand within the local community of Jashore. This event was a very learning experience for Chaldal as well as it helped to create more trust among our customers.
---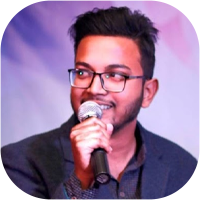 Being able to enlighten customers about the convenience that Chaldal offers has been a great experience for me.


--
Azizul Hakim Rafe
Growth Lead
"Aaram Beshi, Pera Kom" Video Commercial Series Launched

30 November, 2021
Chaldal recently launched a series of Video Commercials on online and offline platforms. The commercials were directed by renowned film director, Mr. Mostofa Sarwar Farooki. This was a big step for Chaldal's branding across the country as it began to expand nationwide.
---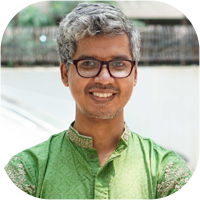 Producing and promoting video commercials is an expensive process and to some extent, this is a luxury for startups. It was a complex decision for us and we put a lot of effort into building the storyline. Bringing a couple of stars onto a single stage was a big learning experience for us.


--
Muhammad Nazimuddaula
Head of Product
Partnership with Youngone

3 December, 2021
Chaldal signed a partnership agreement with Youngone, a world-class manufacturing company founded in 1974. The objective of this partnership is to start a new era of trust created for our corporate sales.
---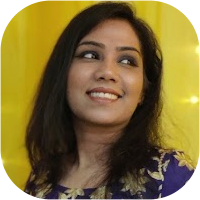 This partnership elevated our corporate sales out of Dhaka city, also increased the confidence to build better B2B sales partnerships. It was an honour for me to be a part of this agreement process.


--
Lusbun Uditi
Director, Corporate Relationship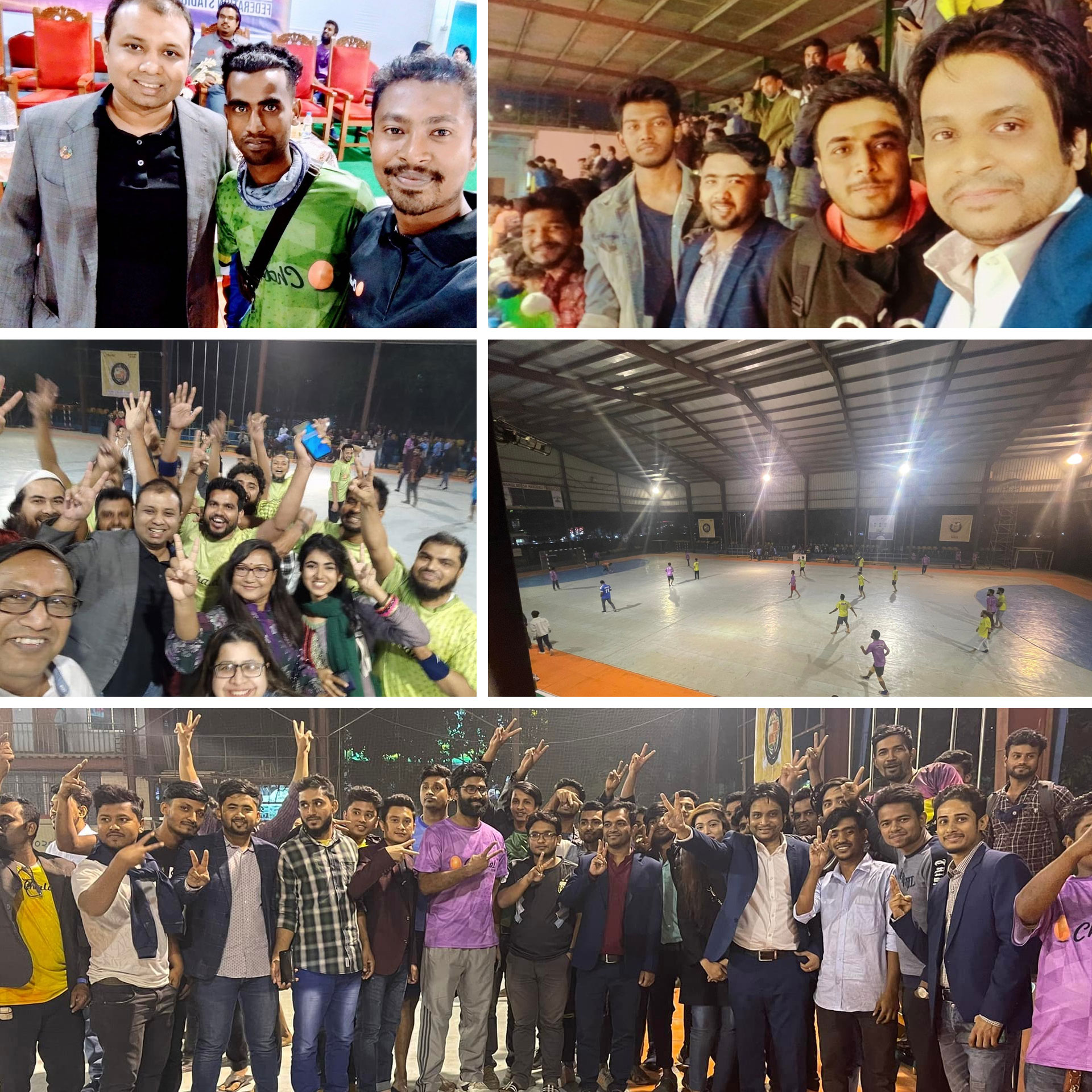 Chaldal Internal Football Tournament 2021

12 December, 2021
A daylong football tournament was arranged by Chaldal for its employees' Multiple teams played for the title and spectators. Multiple teams played for the title while spectators socialized over food and the game itself.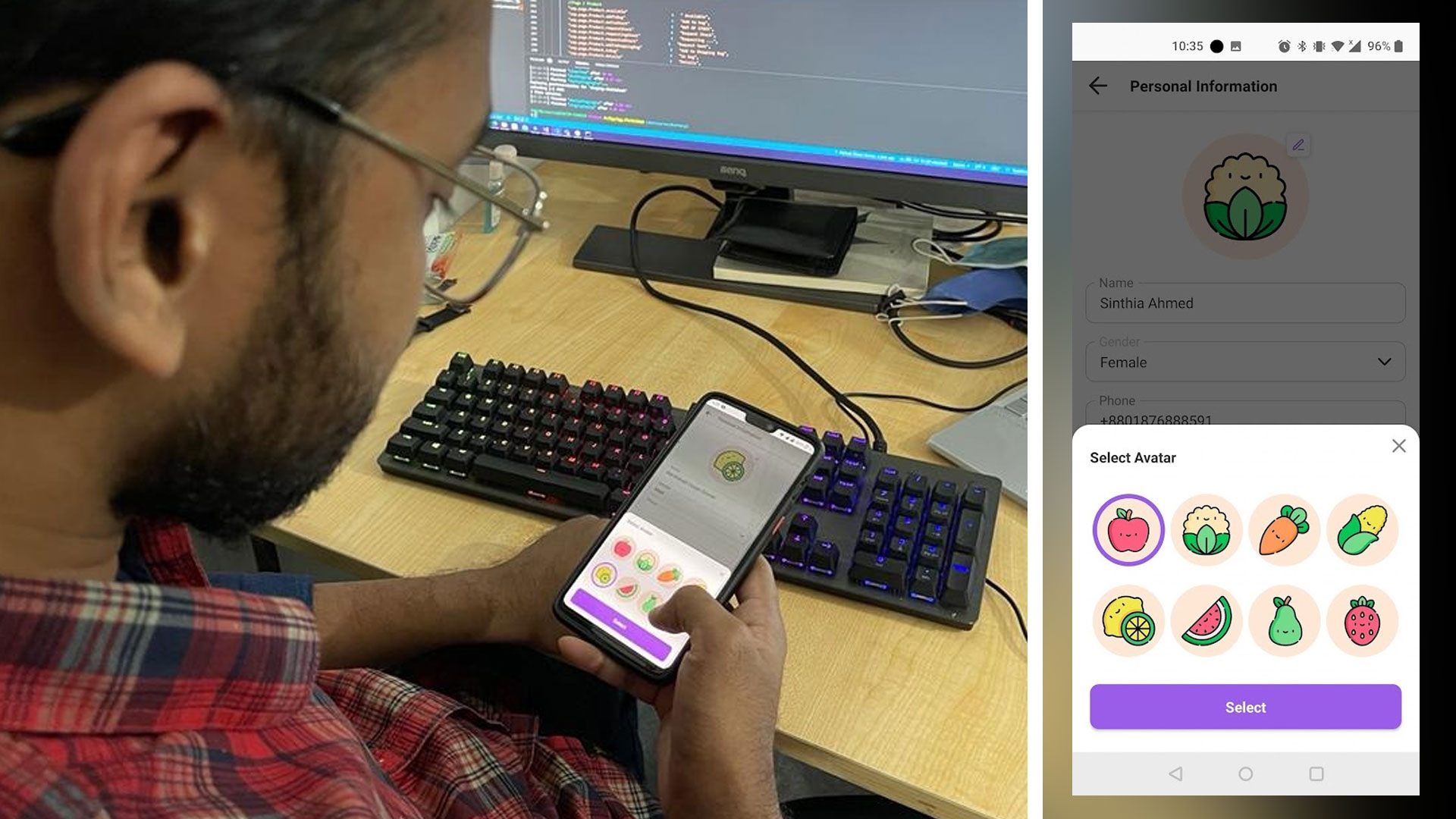 Chaldal App Redesign and Launch

27 December, 2021
Revamping the Chaldal App was an attempt to improve our in-app experience and help customers find their desired products fast. Additionally, we have introduced a new brand colour for high contrast visibility. Along with that, we have redesigned the product catalogue, order history, and user profile pages.
---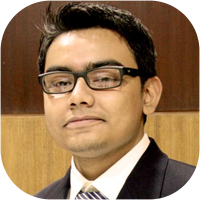 It was a great experience to develop and launch the new Chaldal App design with a dedicated product team that worked tirelessly to bring new and improved features for our users.


--
Riaz Rahman Bony
Director, Product Design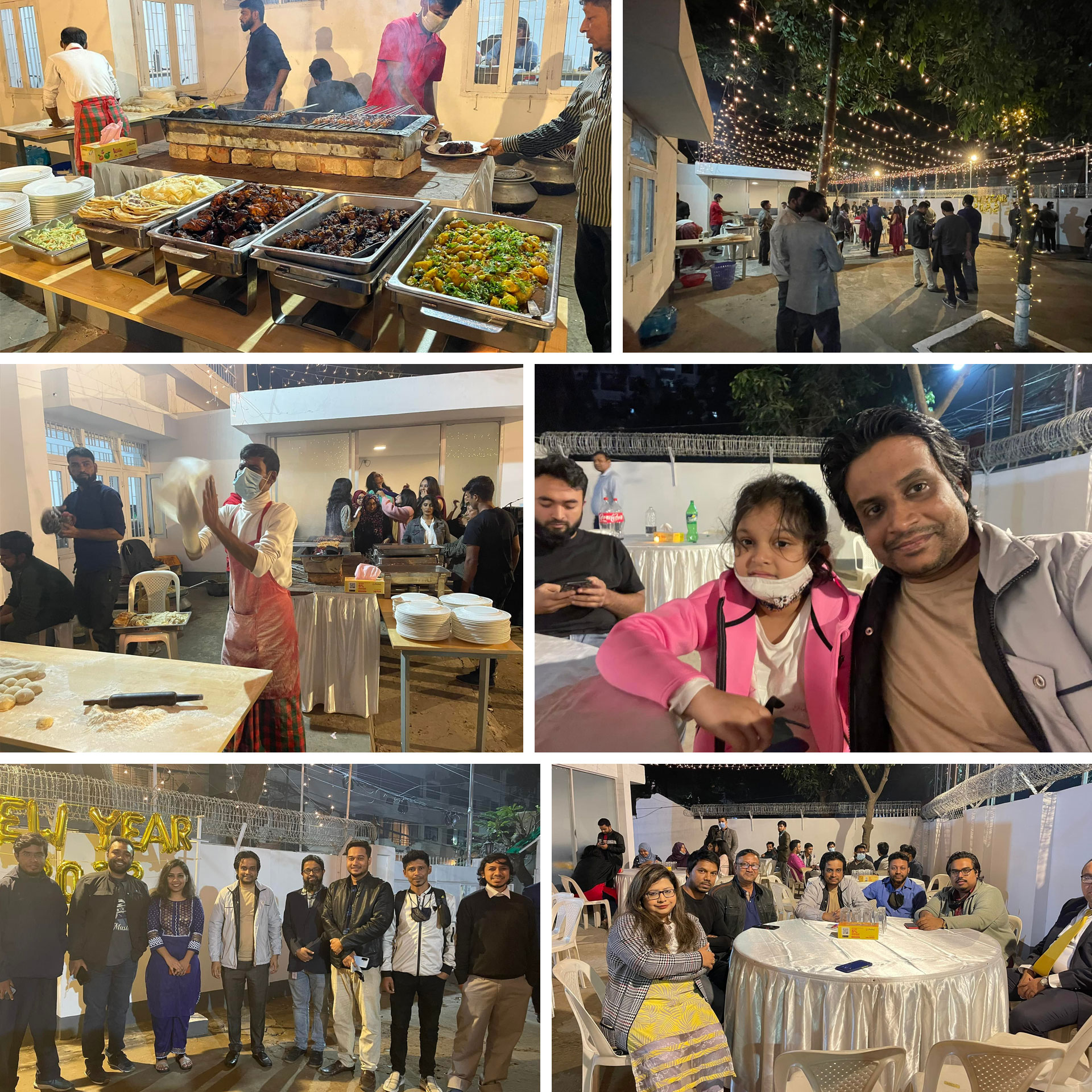 Chaldal Employee Night

30 December, 2021
A low-key employee night was arranged for the staff at Chaldal where we said goodbye to a long and exciting year and welcomed new challenges for the upcoming one.